QatarEnergy

Featured Employer
Qatar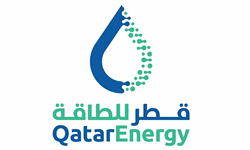 ---
Department
MARKETING ANALYSIS & PLANNING

Title
ASST. MANAGER, PLANNING & PERFORMANCE

Primary Purpose of Job
Lead the development of the QPSPP and Muntajat annual and 5-Year corporate plans including commercial product strategies, OPEX budget preparation and initiatives. Act as a check and balance to Marketing teams in setting of long-term strategy and initiatives, independent of frontline customer relationships. Manage the business performance reporting and analysis activities for use by internal and external stakeholders. Manage the budgeting and OPEX tracking for the Marketing department. Lead and coordinate all Muntajat and QPSPP governance requirements on behalf of Marketing unit, including SOP preparation and managing ring-fencing activities.

Education
• Undergraduate degree in engineering, economics, business or equivalent. • Graduate degree strongly preferred

Experience & Skills
• Leadership skills must have been demonstrated in previous jobs and/or assignments. • Demonstrated ability to work in a multi-disciplinary team environment with minimal functional supervision. • Strong fundamental understanding of and experience in working with economic analysis. • Strong customer service focus. • Excellent analytical and data management skills. • Strong working knowledge of financial reporting requirements and expectations. • Comprehensive knowledge and understanding of international Oil and Gas industry • Excellent written and verbal communication skills in English. • Strong ability in developing and making senior management presentations • Excellent knowledge of Excel, Word, and SAP. • Minimum 15 years' experience and with demonstrated ability to create insightful forward looking long term plans independently, and well-grounded in terms of both internal and external market realities.