Nabors

Featured Employer
Magnolia, Texas, United States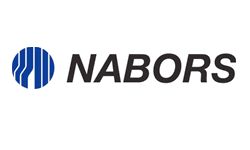 ---
Are you seeking an opportunity to show your exceptional skills and knowledge? Are you looking for a company which provides you with dynamic and challenging work environment every single day? If yes, look no further…we are seeking individuals who are skilled, knowledgeable, and ready to work in a fast-paced environment to deliver top notch solutions to cater business needs.
About Nabors
Nabors owns and operates one of the world's largest land-based drilling rig fleet and is a provider of offshore drilling rigs in the United States and multiple international markets. Nabors also provides directional drilling, performance tools, and innovative technologies for its own rig fleet and those of third parties. Leveraging our advanced drilling automation capabilities, Nabors' highly skilled workforce continues to set new standards for operational excellence and transform our industry.
Canrig Drilling Technology, with revenues of approximately $400M, provides equipment, tools, services, and software products to oil and gas companies worldwide to improve the safety and efficiency of the drilling process. Our workforce, like our technology, is rapidly expanding.
JOB SUMMARY
Analyzes MRP to firm, schedule and release production work orders based on required sales demand dates. Regularly reviews available material inventory for open production demand and reports any issues to prevent any production delays. Works closely with procurement, shop floor, warehouse, quality and engineering as necessary to ensure on-time product delivery. Requires ability to understand standard MRP concepts and production processes. Familiar with work order management including variance and financial impacts to P&L. Relies on experience and judgment to plan and accomplish goals. Works under general supervision
DUTIES AND RESPONSIBILTIES
Analyze MRP supply and demand
Maintain work orders and production schedule based on demand for respective product group
Organize and schedule production orders from creation to closure
Work with MFG, Supply Chain and Engineering groups to ensure on-time product delivery
Inventory analysis and work order shortages
Coordinate production through-put
Analyze inventory for capital equipment sales quotes and provide cost and lead times
MINIMUM QUALIFICATIONS/SKILLS
High School Diploma
2-4 years of material or production planning/scheduling
Knowledge of MRP and production planning concepts
Proficient in Microsoft Office
PREFERRED QUALIFICATIONS
APICS
Today, Nabors owns and operates the world's largest land-based drilling rig fleet and is a leading provider of offshore platform workover and drilling rigs in the United States and numerous international markets. With operations in 28 countries, Nabors also provides directional drilling services, performance tools and innovative technologies throughout many of the most significant oil and gas markets. Leveraging our advanced drilling automation capabilities, Nabors' highly skilled workforce continues to set new standards for operational excellence and transform our industry.

As of April 16, 2018, Nabors' assets include:
407 land drilling rigs
31 offshore platform rigs