Saudi Aramco
Saudi Arabia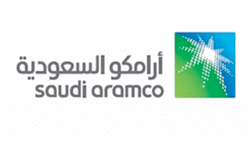 Company: Saudi Aramco
Skills: Geologist, Geophysicist
Experience: 15 + Years
Education: Masters Degree
Location: Saudi Arabia
---
Aramco energizes the world economy.

Aramco occupies a unique position in the global energy industry. We are the world's largest producer of hydrocarbons (oil and gas), with the lowest upstream carbon intensity of any major producer.

With our significant investment in technology and infrastructure, we strive to maximize the value of the energy we produce for the world along with a commitment to enhance Aramco's value to society.

Headquartered in the Kingdom of Saudi Arabia, and with offices around the world, we combine market discipline with a generations' spanning view of the future, born of our nine decades experience as responsible stewards of the Kingdom's vast hydrocarbon resources. This responsibility has driven us to deliver significant societal and economic benefits to not just the Kingdom, but also to a vast number of communities, economies, and countries that rely on the vital and reliable energy that we supply.

We are one of the most profitable companies in the world, as well as amongst the top five global companies by market capitalization.

Overview

We are seeking a Prospect Generator to join Eastern Area Exploration Department.

Eastern Area Exploration Department duties cover all prospect generation and Exploration/Delineation well location selection, and assimilation of new Exploration well drilling results throughout the of Saudi Arabian Eastern Basin. Team members are responsible for producing and ranking prospects and securing management approvals for drilling and performing post-drill analysis. Technical responsibilities include all aspects of well and seismic data interpretation and integration to produce prospects and associated potential volume ranges, combined with petroleum systems analysis to inform risk and uncertainty together with strategic alignment with company objectives.

Key Responsibilities

You will be required to perform the following:
1. Near field and wildcat exploration mapping and prospect generation throughout the Basins of Saudi Arabia.
2. Participate in reflection seismic data survey planning, 2D and 3D.
3. Execute reflection seismic data interpretation 2D and 3D incorporating multiple surveys and vintages, onshore and marine, generating attributes as required. Well ties using synthetics and VSP.
4. Interpret seismic, including seismic stratigraphic interpretations for subtle traps.
5. Apply sequence stratigraphic techniques to identify subtle traps. Structural geology skills including fault interpretation and fault seal.
6. Integrate diverse data-types to construct and promote prospects.
7. Assess petroleum risk elements to identify viable prospects.
8. Map making using industry standard tools.
9. Prospect volume and risk estimates.
10. Use industry-standard interpretation and geographical information system tools.
11. Preparing and presenting professional-quality presentation materials to technical peers and management.
12. Provide mentoring and technical assistance to young professionals
13. Take critical decisions and solve problems.
14. Work in multidiscipline teams.

Minimum Requirements

A successful candidate will have the following:
Bachelor Degree or higher Degree in Geology & Geophysics.
Fifteen years of experience in exploring for hydrocarbons and a proven track record in finding hydrocarbons with strong international experience in Prospect generation and maturation skills.
Extensive experience in applying Clastic and Carbonate Sequence and Seismic Stratigraphy & Regional Geology using seismic and well data to document all scales relevant to petroleum systems, from the evolution of basin development, to the identification of stratigraphic traps and the timing of structural trap development, gross depositional environment reconstruction, reservoir potential, seal characterization, clastic and carbonate sequence stratigraphy.
Extensive experience in using applications relating to prospect generation and basin analysis/Sequence Strat, e.g., Petrel, Petrosys.
English language fluency with the capability to communicate verbally and in writing.
Excellent presentation skills.

Working environment

Our high-performing employees are drawn by the challenging and rewarding professional, technical and industrial opportunities we offer, and are remunerated accordingly.

At Aramco, our people work on truly world-scale projects, supported by investment in capital and technology that is second to none. And because, as a global energy company, we are faced with addressing some of the world's biggest technical, logistical and environmental challenges, we invest heavily in talent development.

We have a proud history of educating and training our workforce over many decades. Employees at all levels are encouraged to improve their sector-specific knowledge and competencies through our workforce development programs - one of the largest in the world.