Saudi Aramco
Saudi Arabia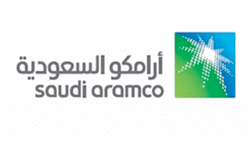 Company: Saudi Aramco
Skills: Geologist
Experience: 15 + Years
Education: Masters Degree
Location: Saudi Arabia
---
Aramco energizes the world economy.

Aramco occupies a unique position in the global energy industry. We are the world's largest producer of hydrocarbons (oil and gas), with the lowest upstream carbon intensity of any major producer.

With our significant investment in technology and infrastructure, we strive to maximize the value of the energy we produce for the world along with a commitment to enhance Aramco's value to society.

Headquartered in the Kingdom of Saudi Arabia, and with offices around the world, we combine market discipline with a generations' spanning view of the future, born of our nine decades experience as responsible stewards of the Kingdom's vast hydrocarbon resources. This responsibility has driven us to deliver significant societal and economic benefits to not just the Kingdom, but also to a vast number of communities, economies, and countries that rely on the vital and reliable energy that we supply.

We are one of the most profitable companies in the world, as well as amongst the top five global companies by market capitalization.

Overview

We are seeking for a 3D Geological Modeler to join Gas Reservoir Characterization Department. A Geological Modeler requires to construct 3D reservoir geocellular models; create subsurface maps; use various modeling packages (Petrel, GOCAD®, Roxar, etc.); and demonstrate experience in integrating geologic, geophysical, petrophysical and dynamic data into a geocellular model. Ability to work independently to integrate diverse data sets into a model to be used for reserves estimates, history matching, production forecasting and risk assessment. Familiarity with reservoir simulation and the upscaling techniques of geological models.

Key Responsibilities
Ready to undertake complex assignments independently with minimal direction from supervisor
Construct 3D geological static models
Collaborate with all stockholders to insure the project is on track the deliverables are accurate and reliable
Conduct innovative research in geological modeling
Maintain key relationships with industry and academic institutions in order to update technical skills in his specialty area
Represent the company on appropriate company-sponsored consortia
Provide training to junior staff as well as to other specialists, both on one-to-one and occasionally
Provide mentoring and technical assistance to young professionals
Take critical decisions and solve problems.
Works in multidiscipline teams.




Minimum Requirements

As a successful candidate, you will have the following:

Bachelor Degree or higher in Geology.
15 years of experience with 3D reservoir geological modelling.
Integrate all characterization data to ultimately construct a 3D geological property model.
Extensive experience in subsurface mapping, utilization of various modelling applications and packages (Petrel, GOCAD, Roxar, etc.)
Extensive experience in geostatistical modelling techniques, and be familiar with reservoir simulation and the upscaling of geologic models.
Previous experience in reservoir geology, drilling operations, field development, sedimentology/stratigraphy or structural geology is a big plus.
English language fluency with the capability to communicate verbally and in writing.
Excellent presentation skills.



Working environment

Our high-performing employees are drawn by the challenging and rewarding professional, technical and industrial opportunities we offer, and are remunerated accordingly.

At Aramco, our people work on truly world-scale projects, supported by investment in capital and technology that is second to none. And because, as a global energy company, we are faced with addressing some of the world's biggest technical, logistical and environmental challenges, we invest heavily in talent development.

We have a proud history of educating and training our workforce over many decades. Employees at all levels are encouraged to improve their sector-specific knowledge and competencies through our workforce development programs - one of the largest in the world.