Saudi Aramco (ASC)

Featured Employer
Saudi Arabia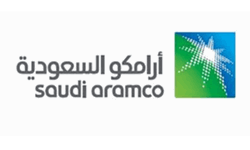 ---
Aramco energizes the world economy.

Aramco occupies a unique position in the global energy industry. We are the world's largest producer of hydrocarbons (oil and gas), with the lowest upstream carbon intensity of any major producer.

With our significant investment in technology and infrastructure, we strive to maximize the value of the energy we produce for the world along with a commitment to enhance Aramco's value to society.

Headquartered in the Kingdom of Saudi Arabia, and with offices around the world, we combine market discipline with a generations' spanning view of the future, born of our nine decades experience as responsible stewards of the Kingdom's vast hydrocarbon resources. This responsibility has driven us to deliver significant societal and economic benefits to not just the Kingdom, but also to a vast number of communities, economies, and countries that rely on the vital and reliable energy that we supply.

We are one of the most profitable companies in the world, as well as amongst the top five global companies by market capitalization.

Overview

We are seeking an experienced financial professional to join our Finance and Performance Management Group within the Exploration Business. A successful candidate will perform a broad spectrum of management reporting and business planning activities, ensuring that senior leadership is well informed about Exploration business performance. Key focus areas include identifying opportunities for efficiency and cost improvements, and providing professional analysis, advice, and guidance in the resolution of particularly complex, cross-functional finance matters that have significant importance to Exploration and across Saudi Aramco. The annual Business Plan and the ten-year Investment Plan are also part of the deliverables, providing the successful candidate further opportunities to effectively apply his or her expertise, and directly contribute to delivering the business plan of the world's largest Upstream producer.

Key Responsibilities

You will be expected to perform the following:
Use his/her analytical skills and business acumen. Key responsibilities include the following:
Participate in the preparation of the annual Business Plan and 10-year Investment Plan.
Provide monthly business and cost performance updates.
Participate in the preparation of quarterly management reporting for the company's senior leadership.
Provide ad-hoc analysis to Upstream's senior leadership team, particularly related to cost analysis and improvement opportunities.
Participate in the preparation of the mid-year and year-end Board Accountability reports.




Minimum Requirements

As a successful candidate, you will have the following:

Master Degree in Business, Accounting, Finance, or a related field.
Twelve plus years of experience in accounting and reporting related activities, preferably at least eight years of this experience with an International Oil Company (IOC) or publicly traded National Oil Company (NOC).
Strong modelling experience and proficiency in the use of PowerPoint would be considered an asset.



Working environment

Our high-performing employees are drawn by the challenging and rewarding professional, technical and industrial opportunities we offer, and are remunerated accordingly.

At Aramco, our people work on truly world-scale projects, supported by investment in capital and technology that is second to none. And because, as a global energy company, we are faced with addressing some of the world's biggest technical, logistical and environmental challenges, we invest heavily in talent development.

We have a proud history of educating and training our workforce over many decades. Employees at all levels are encouraged to improve their sector-specific knowledge and competencies through our workforce development programs - one of the largest in the world.