Saudi Aramco (ASC)

Featured Employer
Saudi Arabia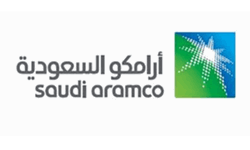 ---
Aramco energizes the world economy.

Aramco occupies a unique position in the global energy industry. We are the world's largest producer of hydrocarbons (oil and gas), with the lowest upstream carbon intensity of any major producer.

With our significant investment in technology and infrastructure, we strive to maximize the value of the energy we produce for the world along with a commitment to enhance Aramco's value to society.

Headquartered in the Kingdom of Saudi Arabia, and with offices around the world, we combine market discipline with a generations' spanning view of the future, born of our nine decades experience as responsible stewards of the Kingdom's vast hydrocarbon resources. This responsibility has driven us to deliver significant societal and economic benefits to not just the Kingdom, but also to a vast number of communities, economies, and countries that rely on the vital and reliable energy that we supply.

We are one of the most profitable companies in the world, as well as amongst the top five global companies by market capitalization.

Overview

We are seeking a Clastic Petrography and Diagenesis to join Geological Operations Department. Saudi Aramco is embarking on a program to develop its world-class resources and is seeking a professional Clastic Petrography and Diagenesis with a broad and deep of knowledge, skill and experience in geological, mineralogical and petrographic background to work on different types of rocks and minerals to assess reservoir quality. Experience with analyzing slides samples (core, cuttings and outcrop) and the acquisition and QC'ing of other results including scanning electron microscopy and quantitative-based analysis as well as orthoscopic and conoscopic observations is also required. Integration of results with core analysis data, fluid inclusion, SEM, XRD, XRF, chemostratigraphy, radiometric dating, biostratigraphy, etc. to provide analysis of well data in terms of facies, sedimentary architecture, isopach, depositional environment etc. Of primary interest is an ability to assess and integrate internal rock fabric (structural physical properties), diagenetic history and provenance to support reservoir characterization and calibration of rock attributes. An ability and willingness to mentor co-workers and young professionals in applying petrographical principles to wider geological understanding. A successful candidate will also be familiar with clastic sedimentology and sequence stratigraphy, structural geology, have knowledge of wireline logs, conventional and special core analysis practices. Saudi Aramco's position as a world leading hydrocarbon explorer and producer offers unique opportunities for Petrographer to realize their full technical potential in this developing discipline.

Key Responsibilities

You will be expected to provide advanced geological studies to support long- and short-term Saudi Aramco operations. The responsibilities will include:
Rock samples selection to characterize rock heterogeneity.
Petrographic slide description and interpretation and slide quality control
Quantitative-based petrographic analysis in digital formats.
Generating diagenetic cross sections and distribution maps
Preparation detailed petrographic reports in multiple formats
QCing and interpreting 2D and 3D slide image analysis.
Data integration with lab results; e.g., CCAL, SCAL, MICP, XRF etc.
Collaborating effectively with other team members within a multidisciplinary Group.
Ongoing collaboration with industry leaders on the evolution of new petrographic imaging techniques and technologies.




Minimum Requirements

As a successful candidate, you will have the following:
• Bachelor Degree in Geology, Petroleum Engineering, Geophysics or Physics. An advanced degree in petrology/ petrography is required and will reduce prerequisite work experience stated below by a Master's Degree or a Ph.D. holder.
• Twelve years of experience, including at least five years on challenging petrography analysis issues, preferably related to evaluation and/or flow simulation of clastic reservoirs.
• Proven track record in relevant discipline as evidenced by previous work such as publications in the peer-reviewed scientific literature/conferences, etc.
• Familiarity with different types of microscopes and their machines including mechanical stages for point-counting analysis and petrography software (Petrog Application).
• Expertise in acquisition, QC and use of core-derived petrophysical properties (special and standard).
• Geological software skills (Petrel, Geolog, OpenWorks / DSS) preferred.
• Hands on experience with advanced image analysis tools (ZEN, PerGeos, GeoDict, DragonFly, etc.).
• Expertise in the machine learning and AI technologies application for imagery data interpretation.
• Peer-reviewed, published scientific articles in clastic petrography and diagenesis, sedimentology, reservoir geology, and / or unconventional plays a plus.
• Core to wireline log data integration and interpretation.
• Excellent communication skills.
• Fluent in written and spoken English.

Working environment

Our high-performing employees are drawn by the challenging and rewarding professional, technical and industrial opportunities we offer, and are remunerated accordingly.

At Aramco, our people work on truly world-scale projects, supported by investment in capital and technology that is second to none. And because, as a global energy company, we are faced with addressing some of the world's biggest technical, logistical and environmental challenges, we invest heavily in talent development.

We have a proud history of educating and training our workforce over many decades. Employees at all levels are encouraged to improve their sector-specific knowledge and competencies through our workforce development programs - one of the largest in the world.