Baker Hughes

Featured Employer
Minden, Nevada, United States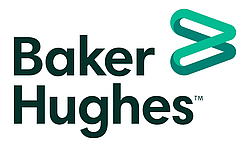 ---
Job Requirements

At Baker Hughes, we are building a Talent Community of highly talented and motivated professionals for future job roles. If you match the described job role and are as excited as we are to have you on-board in the future, please hit the apply button to be a part of our Talent Community.

As a member of our talent community, you will be amongst the first to get exclusive news about Baker Hughes, various cool projects we are working on, our employee success stories, and new job opportunities you may be interested in.

Essential Responsibilities:

Be a key part of the Bently Nevada Logistics team

• Play an essential role in processing the paperwork for shipment to our international customers.

• Play a key team role in prioritizing and coordinating workflow through the Logistics team, investigating and solving customer shipping issues, and ensuring compliance to international rules and requlations pertaining to shipping product overseas.

Work Experience

Qualifications/Requirements:

• High School Diploma / GED from an accredited school or institution

• Minimum 6 months customer service experience

Eligibility Requirements:

• Work around approved chemicals

• Work overtime, as required

• Exert up to 50 pounds of force occasionally, as required

• Exert up to 20 pounds of force frequently, as required

• Exert up to 10 pounds of force constantly to move objects, as required

• To stand or sit for prolonged periods of time, as required

Desired Characteristics:

• Strong interpersonal, and communication skills

• Customer orientation / mindset

• Bently Nevada Product knowledge

• Strong R / 3 knowledge relating to production tools

• Strong Process Orientation

• Strong analytical and time management skills

• Proactive work style, creativity, energy

• Safety-minded

• Ability to work well with others

• Self-motivated and directed

*Please remember that joining the Talent Community is not an application for any specific job at Baker Hughes but to have the privilege of being considered for an opportunity that suits your profile on priority.