QatarEnergy

Featured Employer
Qatar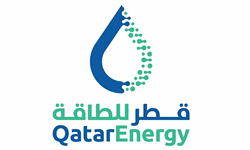 ---
Department
IT Infrastructure & Support Operations INFORMATION & COMMUNICATION TECHNOLOGY

Title
SENIOR SYSTEMS ENGINEER (Trading Team Support)

Primary Purpose of Job
1. Entertain close relations with stakeholders to understand their key computing environment needs and priorities this includes but not limited to desktop, notebook, workstations, and desktop software. 2. Provide timely expert and technical support to handle related desktop solution installation, configuration, packaging, deployment and upgrades; coordinate implementation and technical delivery to ensure that the supported systems are performing in accordance with business needs and compliance with ICT exigencies, specifically related to Service Management (e.g. Configuration, Change, Release, Capacity), Governance (e.g. Architecture, PMO) and Security (e.g. Compliance and Controls). 3. Apply security measures by following security procedures and standards to ensure secure environment. Manage and address Trading systems vulnerabilities and threats. 4. Propose and design desktop technologies through research and evaluation of latest IT market trends, in-order to maintain and enhance desktop environment with the latest technologies. 5. Develop/Review all related processes/procedures/policies for desktop support operation, standardization, and ensure correct documentation, to regulate work practices and technologies implemented. 6. Investigate 4th level support issues to ensure proper resolution, which includes vendor management, coordination with various Internal ICT teams and the business. 7. Liaise closely with ICT Governance team to establish and manage business continuity plans and activities. 8. Evaluate and provide vendor performance reports as and when required to facilitate PC evaluation and purchasing activity. 9. Ensure effective and timely execution of all procurement activities (contracts, purchases and direct orders) in alignment to QP Regulations of Purchases, Works and Auctions (QP RPWA) 10. Responsible for the efficient and accurate analysis of user requirements, recommendation of the appropriate solutions, accurate design and implementation of the approved solution in addition to efficient post-implementation support

Education
Bachelor degree in Computer Science, Computer Engineering/Electronics or equivalent.

Experience & Skills
Minimum of 8 years' experience in Client support field in ENTERPRISE ENVIRONMENT. • Excellent knowledge of the desktop technical technologies, standards, and development methodologies. • Experience in customer focused enterprise environment (Preferably in a Trading business organizations and the Energy sector) • Excellent experience in documentation/reports/proposals. • Recognized IT Certifications is preferred (Example: A+, Microsoft Specialist Certification Windows 10 & above) • Excellent knowledge of the desktop technical technologies, standards and development methodologies • Good experience in IT reporting tools and software • Ability to communicate effectively over phone, chat, email or in person.