Saudi Aramco
Saudi Arabia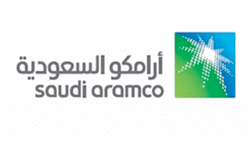 ---
Aramco energizes the world economy.

Aramco occupies a unique position in the global energy industry. We are the world's largest producer of hydrocarbons (oil and gas), with the lowest upstream carbon intensity of any major producer.

With our significant investment in technology and infrastructure, we strive to maximize the value of the energy we produce for the world along with a commitment to enhance Aramco's value to society.

Headquartered in the Kingdom of Saudi Arabia, and with offices around the world, we combine market discipline with a generations' spanning view of the future, born of our nine decades experience as responsible stewards of the Kingdom's vast hydrocarbon resources. This responsibility has driven us to deliver significant societal and economic benefits to not just the Kingdom, but also to a vast number of communities, economies, and countries that rely on the vital and reliable energy that we supply.

We are one of the most profitable companies in the world, as well as amongst the top five global companies by market capitalization.

Position Description

We are currently looking for a Data Scientist to work for the Corporate Digital Factory Dept which is part of the Digital Transformation Administration Area at Saudi Aramco.

The Digital Transformation Admin Area is responsible for providing AI-powered solutions to various business functions within Aramco. The solutions leverage the latest technological advancements of Artificial Intelligence (AI) and analytics to create business values across the value chain. It is also a center of excellence in Saudi Aramco for Artificial Intelligence technologies and data science.

The Data Scientist primary role is to work closely with business functions, stakeholders, functional teams to give consultations on AI use case, identify potential value from data, formulate AI and data science ideas and conceptualize them. In addition, to building, evaluating and productionalizing models as appropriate.

Duties & Responsibilities

You will be required to perform the following:

Work with stakeholders throughout the organization to identify opportunities for leveraging company data to drive business solutions

Mine and analyze data from company data sources to drive optimization and improvement of product development, and business strategies.

Assess the effectiveness and accuracy of new data sources and data gathering techniques.

Develop custom data models and algorithms to apply to data sets.

Use predictive modeling to increase and optimize production facilities, revenue generation, and other targeted outcomes.

Develop A/B testing mechanisms and test model quality and validate hypothesis accordingly.

Coordinate with different functional teams to implement models and monitor outcomes.

Develop necessary documentation as per established standards.

Minimum Requirements
As the successful candidate you will hold a Master's degree in in data science, computer science, computer vision, applied mathematics or a related field from a recognized and approved program. A PhD degree is preferred.
You must have at least 5 years of experience in building time series forecasting models.
Having very strong expertise in data collection, cleaning, preprocessing, and wrangling is a requirement.
You must be fluent in either R or Python, preferably both, and familiarity with golang is a plus.
Proficiency in visualization tools and packages; and in communicating data science topics to non-technical audience is a requirement.
Experience in time series forecasting models and in using technologies like LSTMs, Prophet, and time series analysis is a requirement.
Proficiency in using sklearn pandas, numpy, plotly, seaborn, and relevant R libraries if R is their preferred language is necessary.

Working environment

Our high-performing employees are drawn by the challenging and rewarding professional, technical and industrial opportunities we offer, and are remunerated accordingly.

At Aramco, our people work on truly world-scale projects, supported by investment in capital and technology that is second to none. And because, as a global energy company, we are faced with addressing some of the world's biggest technical, logistical and environmental challenges, we invest heavily in talent development.

We have a proud history of educating and training our workforce over many decades. Employees at all levels are encouraged to improve their sector-specific knowledge and competencies through our workforce development programs - one of the largest in the world.