Grupo Epalmo

Featured Employer
Luanda, Angola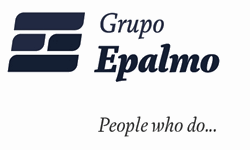 ---
SCOPE of the SERVICE:
The scope of the SERVICE consists in ensuring inspection of DB17 subsea facilities (subsea wells, manifolds, flowlines, sealines, riser towers, flexible risers...) in compliance with clients integrity policy.
This SERVICE requires liaison between Company entities and Contractors for the preparation and execution of the Inspection Plans.
PREPARATION / IMPLEMENTATION OF SUBSEA INSPECTION PLANS:
- Compile and maintain an up to date register for subsea production facilities (subsea wells, manifolds, flowlines, sealines, riser towers, flexible risers...).
- Prepare the Inspection Plans (written scheme of inspection) for this equipment in compliance with client integrity policy and Company Rules.
- Issue the procedures and task plans of intervention for subsea inspection and monitoring activities.
- Manage the Inspection Plans scheduling with the dedicated Data Base (CMMS SAP system, CREDO...).
- Schedule the subsea inspection operations in relation with Offshore subsea supervisors and DT/EPT.
- Supervise the subsea inspection operations on Site (FPSO and Field Support Vessel). Ensure that Inspections and Non Destructive Testing are fully implemented by contracted companies in compliance with the relevant Safety Rules, Inspection Plans and Technical Procedures.
- Ensure that cathodic protection monitoring program is fully implemented and assess the results
- Report the inspection findings (equipment condition, observations, measurements) with pre-defined Inspection Reports and dedicated Data Base (CMMS SAP, CREDO...).
MANAGEMENT OF SUBSEA EQUIPMENT INTEGRITY:
- Assess the accuracy of the inspection results and analyze the inspection findings.
- Propose corrective or preventive actions (modification of inspection plan, material selection, design of equipment, coating, cathodic protection, operating conditions, corrosion inhibition...).
- Issue the recommendations for maintenance actions or interventions using the dedicated Data Base (CMMS SAP, CREDO...) and ensure they are completed with the adequate level of priority.
- Ensure that repair / modifications / procurement of equipment comply with the relevant company rules, technical specifications, codes and norms
- Analyse the formal feed back (REX) and propose evolution of the client subsea integrity policy in order to take it into account.
MANAGEMENT OF SUBSEA INSPECTION ENTITY:
- Prepare the OPEX budget regarding DB17 subsea inspection operations.
- Ensure the coaching for 1 or 2 junior subsea inspectors.
REQUIRED SKILLS for the execution of the SERVICE
- Engineer MSc or equivalent. Familiar with subsea equipment, process control and hydro-electric system
- Conversant with CMMS SAP (maintenance inspection module).
- Be certified CSWIP 3.4U or equivalent
- Experience 5/10 years in subsea operations including inspection activities.
- Experience in Engineering / Projects regarding oil & gas subsea facilities and deep offshore.
- Fluent French and English, Portuguese will be a plus.
Training:
- BOSIET HUET,
NB: The scope may vary slightly to adapt position to company requirements.
With 18 years of activity around the world, Grupo Epalmo, based in Porto, Portugal, is acknowledged in its own country and in the international markets for its competence, accuracy, professionalism and perseverance, being one of the major business groups experienced in Human Resources, Temporary Work, Professional Training, Consulting, Construction and Industrial Maintenance.
Grupo Epalmo has always followed a business dynamic focused on both clients and collaborators, and though mainly directed on the Energy, Industrial and Construction areas, it has been increasing its investments regarding the conquering of new and ambitious goals and markets.
Based always on a spirit of professionalism and supported by a technical and theoretical know-how, Grupo Epalmo, and its highly qualified and motivated teams, is the first to provide services with the aspiration to best serve the clients' demands, with dedication and consideration.
Operating in more than 20 countries, including Angola, we provide our teams and specialists, for operators in the international energy sector, from Oil & Gas and industrial maintenance, to nuclear and construction.
Grupo Epalmo, Headquarters;

Rua S. Lourenco 12 1 Sala 1 e 6
Apartado 1120
4446 – 909 Ermesinde – Portugal
Tel: (+351) 229 773 650
Fax: (+351) 229 733 544
For more information's and Resumes Submittals please use the following:
www.grupoepalmo.com