Baker Hughes

Featured Employer
Bogotá, Bogota, Colombia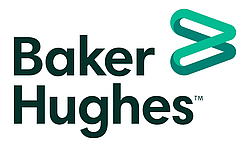 ---
Role Purpose

"To manage and report on the delivery of quality Engineering Services as per ARMS' approach and procedures in accordance with projects' timelines, budgets, and promised deliverables.

To coach and mentor and develop Engineering Team on execution of ARMS Reliability technical offerings.

To support delivery of quality Engineering Services as per ARMS' approach and procedures, making optimal use of technology to provide the best practical solutions, or recommendations, to ARMS' clients.

To maintain key client relationships

To actively contribute to the growth and development of ARMS through interaction with fellow Engineers and administrative staff, maintaining client relationships, and identifying further opportunities for ARMS. "

General Characteristics

"Have demonstrated capabilities in Leadership, Decision Making, Responsibility, Communication, Attention to Detail and Delegation.

Sets clear objectives by providing context and clear, assigned tasks

Sets reasonable, but challenging, expectations

Ensures the team has the resources to complete the tasks/projects

They regularly remove obstacles (including themselves) ensuring high effectiveness

Are accessible but don't micro-manage

They listen and cultivate strong relationships

Have a coaching approach to Leadership to build the capabilities of ARMS Team."

Demonstrated Behaviours

"Is sought out as a pioneering leader and strategically improves the organisation for future success

Proactively identifies ways in which to build a caring, team culture to exceed ALL of client, personal and ARMS success measures

Acts strategically to enhance the success of customers and ensure that ARMS are the leading provider of reliability solutions globally"

Essential Knowledge/Qualifications/Skills

"Degree-qualified in an engineering discipline

Competent in all stages of executing a project including facilitation and training

Reliability Data analysis and model building

Understanding of Reliability methods, ASM, OnePM, and application of the Isograph Software range

Understand how client systems collect failure data, and become expert in data analysis

Computer literacy including use of internet, Microsoft office products, Reliability applications, customer database "

Desirable Knowledge/Qualifications/Skills

Degree of skill in conflict resolution.

Able to facilitate with groups and make professional presentations

An effective trainer/instructor

Public speaking whereby you are able to effectively communicate with a diverse demographic from hourly employees to senior executives "

Experience

4-10 years industry experience

Expert in reliability or maintenance engineering/planning

Experience managing people, timelines, and budgets "

Business Skills

Conflict Resolution

Performance Management

Difficult conversations

Organisational Strategy

Strategic Leadership

Effective Meetings

Delivering Engineering Services

Administration for project logs, accurate reporting of time and expenses for the entire project to support the company's invoicing and payroll processes. Report status of projects to Engineering Manager

Co-ordinate/confirm short term project schedule with project engineers and clients

Client Interface Maintain regular liaison with project sponsors and sites in area to develop and maintain positive relationships which result in business outcomes and new business opportunities

Project Manages Reliability Studies, ensuring that projects meet budget, schedule and quality outcomes

Develop value added data handling solutions and continuously improve understanding and application of Reliability methods and OnePM to enhance the formulation of client solutions and find better ways of delivery our services and utilizing our software

Managing Time, Budgets and Deliverables

Preparation of reports including; weekly status report for operational meetings, weekly Engineering team utilization and individual project management reports

Presentations Regularly prepare professional presentations for conferences, industry wide bodies and trade publications

Training Train others in Reliability methods for client in-house training and public seminars for ASM and Apollo RCA

Actively Contribute to Business Development "Continuously add more value to the Engineering team by committing to your professional development

Take Positive action to improve personal safety and that of the work group investigations, conduct audits, lead investigations "

Coaching and Mentoring

Coach/Mentor the Engineering team in the effective execution of Engineering Services projects

Typical Competencies

Development of technical solutions in Reliability and Asset Strategy Management

Can tailor and automate reports as needed for project reporting

Contributes to innovation through the development and application of more efficient and effective techniques and is passionate about reliability improvements and modelling tools

Ability to communicate both verbally and in writing and is an effective & confident presenter

Plans and organises work to complete tasks. Ensures checks and controls are in place to allow work to be delivered on time, accurately and complete

Uses initiative to solve problems and contributes subject matter expertise to Reliability Studies with a focus on solving complex problems where solutions are not readily available through typical data analysis modelling and software

About Us:
With operations in over 120 countries, we provide better solutions for our customers and richer opportunities for our people. As a leading partner to the energy industry, we're committed to achieving net-zero carbon emissions by 2050 and we're always looking for the right people to help us get there. People who are as passionate as we are about making energy safer, cleaner and more efficient.

Join Us:
Are you seeking an opportunity to make a real difference in a company that values innovation and progress? Join us and become part of a team of people who will challenge and inspire you! Let's come together and take energy forward.

Baker Hughes Company is an Equal Opportunity Employer. Employment decisions are made without regard to race, color, religion, national or ethnic origin, sex, sexual orientation, gender identity or expression, age, disability, protected veteran status or other characteristics protected by law.