Saudi Aramco
Saudi Arabia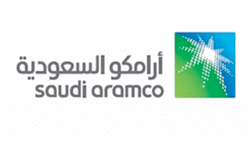 ---
Aramco energizes the world economy.

Aramco occupies a unique position in the global energy industry. We are the world's largest producer of hydrocarbons (oil and gas), with the lowest upstream carbon intensity of any major producer.

With our significant investment in technology and infrastructure, we strive to maximize the value of the energy we produce for the world along with a commitment to enhance Aramco's value to society.

Headquartered in the Kingdom of Saudi Arabia, and with offices around the world, we combine market discipline with a generations' spanning view of the future, born of our nine decades experience as responsible stewards of the Kingdom's vast hydrocarbon resources. This responsibility has driven us to deliver significant societal and economic benefits to not just the Kingdom, but also to a vast number of communities, economies, and countries that rely on the vital and reliable energy that we supply.

We are one of the most profitable companies in the world, as well as amongst the top five global companies by market capitalization.

Position Description

We are seeking an experienced Process Engineer who is specialized in Polymers to join our Project Management team (PMT). Saudi Aramco Project Management Teams are responsible and accountable for the delivery of best in class capital projects. PMT is directly involved in executing and managing assigned projects safely, on schedule, within budget and to the highest standards of integrity and compliance. This will involve engineering design, procurement and construction of various sizes ($), types and complexity of small, medium to multi-billion-dollar mega projects.

Project Management Team manages and executes projects usually from multiple site offices or engineering contractor design offices, geographically scattered throughout the Kingdom of Saudi Arabia.

Process Engineer primary role is to ensure that engineering design, procurement, construction and project completion is done in compliance with the project objective and contractual requirements i.e. project schedule, cost, HSE, company standards and procedures. Process Engineer role also involves review and study of grass root and brown field refining and petrochemical facilities.

Duties & Responsibilities

You will be required to perform the following:

Execute capital projects according to the scope, schedule and budget.
Provide the technical input and review of the design, construction, pre-commissioning, commissioning and startup of facilities.
Address technical issues arising in all phases of the project development related to Pygas & Aromatics and associated facilities.
Responsibility for project development: engineering studies, licensors selection, technical bid reviews, preliminary engineering, detail designs, materials procurement, construction, pre-commissioning, handover, commissioning and startup.
Manage General Engineering Services (GES) design contractor activities during the development of Pre-FEED & FEED, including definition of project work scope and schedule requirements. Development of detailed estimate leading to funding appropriation and approval.
Be familiar with international procedures of Projects Phases, Engineering Phases, Bidding procedures, Procurement Processes, Construction Requirements and up to date Best Practices.
Full understanding of contract documents (inclusive of appendices, drawings and specifications), project execution plan, interface management, change management, construction sequencing, standards specifications and project schedule to support project manager and/or company representative in timely completion of projects.
Review and resolve day to day contractors' activities related to assigned project (process) work during construction and ensure HSE compliance.
Participate in developing process deliverables such as, BFDs, PFDs, P&IDs, H&MB, data sheets, C&E diagrams, HAZID, HAZOP, SIL, simulations, 3D modeling, energy optimization, startup plans, etc.
Perform change order scope definition, cost estimation and assist the Project Manager or Company representative in change management process.
Review weekly and monthly reports on the status and progress of the contracts, including project costs and schedule. Attend project meetings e.g. progress, stakeholders, design review, plot plan, value improvement.
Review of project schedule, coordinate and monitor the assigned project progress and challenge below par performance of the contractor.
Review, coordinate, and monitor invoices (claimed vs actual physical progress checks) and contractor's submittals.
Performs Project Reporting and implementation of company initiatives during project execution.
Review design/study process modifications to the facilities.
Provide routine process (design and construction) support to facilities such as Pygas & Aromatics and related facilities.
Develop and/or review testing and commissioning procedures for process equipment especially Pygas & Aromatics facilities.
Be familiar with leading technology licensors/ Vendors, international standards and value improvement practices.
Uphold engineering ethics and maintain high standards of professional behavior and conduct

Minimum Requirements
EDUCATION: B.S. in Chemical Engineering and a higher degree is preferred.
OVERALL EXPERIENCE: Fifteen (15) years of experience in the refining and the petrochemical industries with a specialty in Polymers, such that the incumbent is clearly recognized as an expert in this field.
FIELD EXPERIENCE: five (5) years of field experience including construction, pre-commissioning, commissioning, startup, and operation.
LANGUAGE REQUIREMENTS: Excellent English communication skills (verbal and written) and no second language is required.
OTHER: Must have Engineering Design & Construction phase experience with a thorough knowledge of engineering practices and economic principles in the applicable International Codes, Standards and Specifications.
OTHER: Dynamic attitude towards project improvements and savings, PMP Certification is desirable but not mandatory.
OTHER: Flexible to work in multinational teams and mobilize to different locations including remote areas as needed.




Working environment

Our high-performing employees are drawn by the challenging and rewarding professional, technical and industrial opportunities we offer, and are remunerated accordingly.

At Aramco, our people work on truly world-scale projects, supported by investment in capital and technology that is second to none. And because, as a global energy company, we are faced with addressing some of the world's biggest technical, logistical and environmental challenges, we invest heavily in talent development.

We have a proud history of educating and training our workforce over many decades. Employees at all levels are encouraged to improve their sector-specific knowledge and competencies through our workforce development programs - one of the largest in the world.