WTS Energy

Featured Employer
Mumbai, Maharashtra, India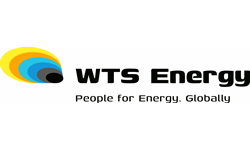 ---
Job Description

Key Responsibilities
Contract Management, Keep track of contract values and alert for Variations and new PR's wherever required. Prequalification criteria and estimations for drilling tenders.
Invoice processing which includes, checking invoices and get the same corrected in case of issues and ask vendor to submit revised invoice. Processes callouts and SES for the invoices. Follow-up for release of callouts and SES. Maintain Invoice tracking sheets for MIS purposes and provide reports as and when required.
Coordinate with the Rig logistics to ensure prompt receipt of material for Rig operational requirement.
Preparing advance Callout & get the same released from the concerned personnel. Preparing SES and communicating the same to vendor. Communicate with the Accenture for urgent payments and any invoice related concerns if any.
Co-ordinate with the site finance dept for processing the invoices relating to vehicle and Food for Drilling Team.
Coordinate with Administration team for accommodation requirement at site.
Assist the company man in inter location rig move, check on fleet requirement, placement of MHE for the move are planned well in advance in discussion with the contractor and company man for the total loads. Plan the moves in such a way that the time and equipment are well utilized by maximum optimization.
Meet targets by proper utilization of time with the allocated resources and complete the rig move in safe mode within the stipulated time.
Verification of all log sheets/invoices to avoid any excesses billing by vendor.
Carrying out survey of all drilling waste pits in order to keep them ready for the next drilling campaign to accommodate maximum waste generated during drilling.
Trying the feasibility of new waste pits for upcoming drilling campaign and also locating the existing pits for usage.
Working closely with Environment Department to reduce the wastewater level in the existing waste pits.

Terms & Conditions

Type : Consultant Role

Rotation : 21/21 Days On/Off or 28/28 On/Off

Requirements
Graduate with relevant specialization in Material Management and Inventory Control
Minimum 7-8 years of experience managing large scale logistics and material tracking in an Oil Field.
Proficient in computer applications, MS Office and SAP
Aware of the logistics documentation required for material movement.