QatarEnergy

Featured Employer
Qatar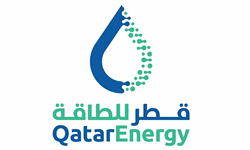 ---
Department


Title
SR. ECONOMIC ANALYST (MARKET INTELG)

Primary Purpose of Job


Education
• A university degree in Economics supported by a secondary qualification or equivalent industry experience.

Experience & Skills
• Likely to have at least 15 years' experience in the field of macroeconomics and energy economics (but might be less if the candidates has a combination of industry and senior level experience that is exceptionally well matched to the position requirements). • Ability to recognize external issues of importance, qualifying and quantifying the possible corporate effect where possible. • Comprehensive, in-depth knowledge of business decision making processes, and macroeconomic influences on corporate business decisions • High skills in drafting reports and analysis of current issues. • High presentation skills (Board level contacts), communication skills, and consensus building abilities. • Excellent analytical, mathematical and computer modelling skills. Strong knowledge of econometric and computerised data manipulations and experience in constructing, maintaining, and interpreting economic models. • Good personal management skills and the ability to work within multidisciplinary teams. • Must have extremely well developed project management skills.