Saudi Aramco (ASC)

Featured Employer
Saudi Arabia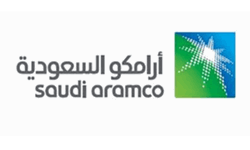 Company: Saudi Aramco (ASC)
Skills: HR - General
Experience: 6 + Years
Education: Masters Degree
Location: Saudi Arabia
---
Aramco energizes the world economy.

Aramco occupies a unique position in the global energy industry. We are the world's largest producer of hydrocarbons (oil and gas), with the lowest upstream carbon intensity of any major producer.

With our significant investment in technology and infrastructure, we strive to maximize the value of the energy we produce for the world along with a commitment to enhance Aramco's value to society.

Headquartered in the Kingdom of Saudi Arabia, and with offices around the world, we combine market discipline with a generations' spanning view of the future, born of our nine decades experience as responsible stewards of the Kingdom's vast hydrocarbon resources. This responsibility has driven us to deliver significant societal and economic benefits to not just the Kingdom, but also to a vast number of communities, economies, and countries that rely on the vital and reliable energy that we supply.

We are one of the most profitable companies in the world, as well as amongst the top five global companies by market capitalization.

Overview

Our team is seeking an HR Policy Analyst with experience in mergers and acquisitions.

As a member of Saudi Aramco's Human Resources Policy & Planning Department (HRP&P) Affiliates HR Advisory Division (AHRAD), you will be at the forefront of a number of merger and acquisition (M&A) transactions, providing Human Resources (HR) technical expertise to assigned project teams as well as guidance to project leaders and Senior Leadership throughout our organization.

A successful candidate will have strong deal experience with a track record of running deal teams as it relates to HR aspects as well as have been exposed to international transactions being mindful of different cultures and customs. Will manage HR transaction execution activities including: financial modeling, due diligence, integration planning and the closing process.

In addition, it is highly preferred that the potential candidate to have work experience in the field of Total Rewards in terms of programs review, pay and practices benchmarking, policy recommendation, incentive KPIs, and retention strategies.

Key Responsibilities
Drive day-to-day HR execution of the M&A process from valuation analysis to due diligence through closing
Review transaction materials including documents found in data rooms
Oversight and preparation of financial, qualitative and valuation analyses as it applies to HR
Identify potential areas for synergies and forecast integration savings
Work with proponent organizations by participating in cross-functional teams, counseling them on HR matters throughout the transaction process
Take an active role in client meetings and calls, participating in site visits as needed
Communicate complex information clearly and succinctly
Review and provide comments and recommendations on definitive documents including Letter of Intent and share purchase agreements
Conduct industry, market and company specific research as required
Frequently interact with executive and business senior leadership, transaction advisors and acquisition targets
Review total reward programs and provide consultation and advise
Conduct benchmark studies and develop pay and policy recommendations
Review and assess incentive plan KPIs, payment mechanisms, thresholds, and short/long term payments
International travel and work schedule flexibility with long working hours at times

Minimum Requirements
6+ years of progressive mergers and acquisitions experience in financial planning and HR Due diligence analysis, executing transactions in mergers and acquisitions with Human Resources specialty
Bachelor's degree in Human Resources, Business Administration, accounting, finance, or other relevant majors from a top university. JD, MBA or Master's degree preferred.
Solid Excel and Power point skills as well as experience in creating complex presentations for senior management
Excellent project leadership and analysis skills as well as the ability to prioritize multiple complex assignments and perform well in a fast-paced work environment
Strong leadership, interpersonal and relationship building skills are essential
Executive presence and experience managing staff
Team player with strong attention to detail
Global market knowledge preferably in the oil and gas industry Oil
Strong verbal and written communication skills

Excellent business understanding, problem-solving skills and business intuition

Certificates

World at Work certifications in Compensation

Merger & Acquisition Certifications

Working environment

Our high-performing employees are drawn by the challenging and rewarding professional, technical and industrial opportunities we offer, and are remunerated accordingly.

At Aramco, our people work on truly world-scale projects, supported by investment in capital and technology that is second to none. And because, as a global energy company, we are faced with addressing some of the world's biggest technical, logistical and environmental challenges, we invest heavily in talent development.

We have a proud history of educating and training our workforce over many decades. Employees at all levels are encouraged to improve their sector-specific knowledge and competencies through our workforce development programs - one of the largest in the world.