Saudi Aramco (ASC)

Featured Employer
Saudi Arabia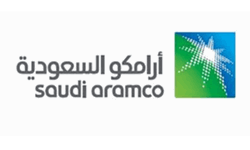 Company: Saudi Aramco (ASC)
Skills: Supply & Distribution
Experience: 14 + Years
Education: Masters Degree
Location: Saudi Arabia
---
Aramco energizes the world economy.
Aramco occupies a unique position in the global energy industry. We are the world's largest producer of hydrocarbons (oil and gas), with the lowest upstream carbon intensity of any major producer.
With our significant investment in technology and infrastructure, we strive to maximize the value of the energy we produce for the world along with a commitment to enhance Aramco's value to society.
Headquartered in the Kingdom of Saudi Arabia, and with offices around the world, we combine market discipline with a generations' spanning view of the future, born of our nine decades experience as responsible stewards of the Kingdom's vast hydrocarbon resources. This responsibility has driven us to deliver significant societal and economic benefits to not just the Kingdom, but also to a vast number of communities, economies, and countries that rely on the vital and reliable energy that we supply.
We are one of the most profitable companies in the world, as well as amongst the top five global companies by market capitalization.
Overview
We are seeking an experienced Senior Transport Technology Specialist to join the Technology Strategy & Planning Department (TS&PD), which is responsible for providing critical and timely information and developing execution strategies to align company projects with value-driven deployments in high-impact areas that provide Aramco with significant, distinctive and sustainable competitive advantages.
The Senior Transport Technology Specialist provides long-term perspectives on transport technologies of interest to the company; performs technology landscaping in support of technology strategy and R&D program development; performs technology literature surveys and techno-economic assessments; and provides technical advice and insight to internal stakeholders supported by substantial transport systems modeling work and outlook analysis.
Key Responsibilities
Generate new insights (whitepapers, outlook reports, etc.) to support senior leadership in making business and strategy decisions related to the company's technology and R&D activities within the transport sector, and aligning those activities with business priorities.
Provide technology-focused market and industry intelligence and insights supported by transport systems modeling, analysis of transport demand, analysis of transition and disruptive trends relevant to the transport sector, evolution of new transport markets and policies, and outlook of transport technologies.
Minimum Requirements
Master's degree in a science or engineering discipline. PhD is preferred.
Ten years of professional experience, including at least five years in a related specialty.
Must have achieved substantial recognition by peers as an expert.
Candidate will possess strong thought leadership skills and self-motivation, sound business acumen, and a deep understanding of future technology trends that would likely have a material impact to the transport sector.
High-level understanding of the energy market in general, and Oil & Gas in particular.
Experience consulting in service environment associated with executive management.
Technology literacy combined with strong business communication skills and sense of teamwork are required to enable effective interaction with a varied internal audience, including R&D scientists and R&D engineers, as well as with external collaborators and partners.
Certificates
Data not available
Working environment
Our high-performing employees are drawn by the challenging and rewarding professional, technical and industrial opportunities we offer, and are remunerated accordingly.
At Aramco, our people work on truly world-scale projects, supported by investment in capital and technology that is second to none. And because, as a global energy company, we are faced with addressing some of the world's biggest technical, logistical and environmental challenges, we invest heavily in talent development.
We have a proud history of educating and training our workforce over many decades. Employees at all levels are encouraged to improve their sector-specific knowledge and competencies through our workforce development programs - one of the largest in the world.