Saudi Aramco (ASC)

Featured Employer
Saudi Arabia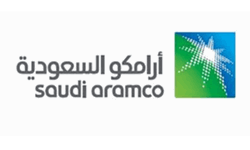 Company: Saudi Aramco (ASC)
Skills: Chemical Engineering, Chemist
Experience: 14 + Years
Education: Masters Degree
Location: Saudi Arabia
---
Aramco energizes the world economy.

Aramco occupies a unique position in the global energy industry. We are the world's largest producer of hydrocarbons (oil and gas), with the lowest upstream carbon intensity of any major producer.

With our significant investment in technology and infrastructure, we strive to maximize the value of the energy we produce for the world along with a commitment to enhance Aramco's value to society.

Headquartered in the Kingdom of Saudi Arabia, and with offices around the world, we combine market discipline with a generations' spanning view of the future, born of our nine decades experience as responsible stewards of the Kingdom's vast hydrocarbon resources. This responsibility has driven us to deliver significant societal and economic benefits to not just the Kingdom, but also to a vast number of communities, economies, and countries that rely on the vital and reliable energy that we supply.

We are one of the most profitable companies in the world, as well as amongst the top five global companies by market capitalization.

Overview

We are seeking a Heterogeneous Catalysis Specialist to join our Chemicals R&D Division, which is responsible for delivering differentiated chemical technology solutions driven by Aramco's diversification objective to increase the use of petroleum-based feedstock for chemicals and improve refining-petrochemicals integration.

The Heterogeneous Catalysis Specialist will provide technical insight into the development of novel heterogeneous catalyst formulations and their application in new and improved chemical/petrochemical processes. Additionally, this key role will provide guidance to R&D project leaders in novel materials synthesis, catalyst formulation, advanced characterization, and process development.

Key Responsibilities
Synthesize highly-active and selective heterogeneous catalysts (based on silicas, aluminas, zeolites and mixed metal oxides) using a variety of preparation techniques.
Enable new materials discovery via the use of novel structure directing agents.
Develop and scale up multi-component catalyst systems consisting of active phases, supports, and additives in shaped forms appropriate for piloting and demonstration.
Employ high-throughput experimentation techniques and parallelized workflows for rapid heterogeneous catalyst synthesis and screening.
Apply advanced analytical techniques, and evaluate and interpret characterization results.
Develop and manage technologies from concept to production within a stage gate process while providing supervision and technical leadership to a team of junior scientists and engineers.
Author technical reports, papers, and generate patent applications as appropriate while supporting law with the compilation of patent applications.

Minimum Requirements
Ph.D. degree in Chemical Engineering or Chemistry with a specialization in heterogeneous catalysis.
Fifteen years of experience in technologies requiring heterogeneous catalyst synthesis, screening and scale-up for petrochemical processes.
A proven track record of research, technology development and commercialization in the petrochemical value chain; and be recognized as a subject matter expert in heterogeneous catalysis with established credentials in the development of catalytic technologies leading to successful commercialization.
Demonstrated scientific/technical authority and a broad technical credibility:

Commendable publication history with publications in peer reviewed / cited journals.
Member of editorial/consultative committees of leading journals/associations related to catalytic technologies.
Extensive patenting record leading to successful commercialization.

Vision and energy to develop new technologies.
Ability to anticipate, appreciate, catalyze and make the most of cutting-edge discoveries to advance technology development.
Experience in leading scientific experts from diverse background and nationalities.

Certificates

Data not available

Working environment

Our high-performing employees are drawn by the challenging and rewarding professional, technical and industrial opportunities we offer, and are remunerated accordingly.

At Aramco, our people work on truly world-scale projects, supported by investment in capital and technology that is second to none. And because, as a global energy company, we are faced with addressing some of the world's biggest technical, logistical and environmental challenges, we invest heavily in talent development.

We have a proud history of educating and training our workforce over many decades. Employees at all levels are encouraged to improve their sector-specific knowledge and competencies through our workforce development programs - one of the largest in the world.