Saudi Aramco (ASC)

Featured Employer
Saudi Arabia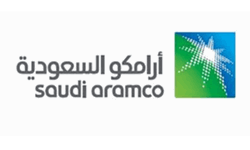 Company: Saudi Aramco (ASC)
Skills: Chemical Engineering, Chemist
Experience: 14 + Years
Education: Masters Degree
Location: Saudi Arabia
---
Aramco energizes the world economy.

Aramco occupies a unique position in the global energy industry. We are the world's largest producer of hydrocarbons (oil and gas), with the lowest upstream carbon intensity of any major producer.

With our significant investment in technology and infrastructure, we strive to maximize the value of the energy we produce for the world along with a commitment to enhance Aramco's value to society.

Headquartered in the Kingdom of Saudi Arabia, and with offices around the world, we combine market discipline with a generations' spanning view of the future, born of our nine decades experience as responsible stewards of the Kingdom's vast hydrocarbon resources. This responsibility has driven us to deliver significant societal and economic benefits to not just the Kingdom, but also to a vast number of communities, economies, and countries that rely on the vital and reliable energy that we supply.

We are one of the most profitable companies in the world, as well as amongst the top five global companies by market capitalization.

Overview

We are seeking a Chemicals Technology Outlook Specialist to join the Technology Outlook group within the Technology Strategy & Planning department.

The Technology Outlook Group is responsible for analyzing technology trends related to energy and chemicals, with strong focus on those that could have a material impact on the Company's business and markets. The group develops and periodically issues technology outlook reports to various Company stakeholders in order to help understand emerging opportunities and risks, and to guide the development of appropriate technologies and business strategies.

The Chemicals Outlook Analysis Specialist's primary role is to provide long-term perspectives on chemical technologies of interest to Aramco, which includes performing technology literature surveys and techno-economic assessments, as well as providing technical advice and insight to internal stakeholders supported by modeling and outlook analysis. This role will also assist in generating new insights (outlook reports, whitepapers, etc.) to support corporate-level strategic decisions related to the Company's technology and R&D Chemicals sector activities, and aligning those activities with business priorities.

Key Responsibilities
Provide technology focused market and industry intelligence.
Evaluate the pros and cons of technologies of interest, including their process economics.
Assess how technologies are likely to compete and impact the market.
Keep abreast of evolving regulatory policies and determine the impact on chemical technologies, their economics and the Chemicals market in general.
Analyze patents related to technologies of interest and determine their significance with respect to the impact on Aramco's business.
Provide insights and advice gained by assimilating the knowledge gained through techno-economics modeling, analysis of petrochemicals demand, evolving c hemical markets, and regulatory policies.

Education & Experience Requirements
Bachelor's degree in a relevant science/engineering discipline such as Chemistry or Chemical Engineering. An advanced degree is preferred.
Ten years' experience related to the Chemicals Industry, including at least five in the field of petrochemicals.
Able to demonstrate evidence of recognition by peers as an expert will be an advantage.
Able to demonstrate evidence of a proactive nature (self-starter) and desire to continue learning.
Having a thorough understanding of how a chemical process operates in terms of the relevance and importance of feed preparation, choice of reactor, choice of separation units and recycle processes, and choice of heat transfer technique; as well as understanding the trade-offs between selectivity and conversion.
Willing to delve deeply into the available knowledge (via patents, journals, discussion with peers, conferences, etc.), to help assess future technology trends that may have a material impact on the chemicals sector in general and Aramco's business in particular.
Proven track record in cost of production and technical analysis of chemical processes.
Able to interact effectively with a varied internal audience, including scientists, engineers, business personnel, economists, executives, as well as with external collaborators and partners.

Certificates

Data not available

Working environment

Our high-performing employees are drawn by the challenging and rewarding professional, technical and industrial opportunities we offer, and are remunerated accordingly.

At Aramco, our people work on truly world-scale projects, supported by investment in capital and technology that is second to none. And because, as a global energy company, we are faced with addressing some of the world's biggest technical, logistical and environmental challenges, we invest heavily in talent development.

We have a proud history of educating and training our workforce over many decades. Employees at all levels are encouraged to improve their sector-specific knowledge and competencies through our workforce development programs - one of the largest in the world.