Saudi Aramco
Saudi Arabia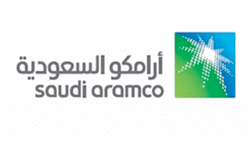 Company: Saudi Aramco
Skills: Mechanical Engineering, HVAC
Experience: 14 + Years
Education: Masters Degree
Location: Saudi Arabia
---
Aramco energizes the world economy.

Aramco occupies a unique position in the global energy industry. We are the world's largest producer of hydrocarbons (oil and gas), with the lowest upstream carbon intensity of any major producer.

With our significant investment in technology and infrastructure, we strive to maximize the value of the energy we produce for the world along with a commitment to enhance Aramco's value to society.

Headquartered in the Kingdom of Saudi Arabia, and with offices around the world, we combine market discipline with a generations' spanning view of the future, born of our nine decades experience as responsible stewards of the Kingdom's vast hydrocarbon resources. This responsibility has driven us to deliver significant societal and economic benefits to not just the Kingdom, but also to a vast number of communities, economies, and countries that rely on the vital and reliable energy that we supply.

We are one of the most profitable companies in the world, as well as amongst the top five global companies by market capitalization.

Overview

We are seeking a HVAC Engineer to join the Research Support Division (RSD) of our Research & Development Center Development Department (R&DC).

The Research Support Division is responsible for providing quality support to researchers in a timely and cost-effective manner.

The HVAC Engineer's primary role is to support operation and maintenance activities for HVAC systems at R&DC, such as air handling units, exhaust fans, fume hoods, etc.

Key Responsibilities
Develop and implement HVAC maintenance strategies, procedures and establish priorities for maintenance work.
Ensure that periodic maintenance is performed in accordance with vendor recommendations and Aramco procedures, and that maintenance logs and records are maintained.
Maintain job logs and initiate necessary documentation on maintenance performance, material damage or loss claims, accident reports, and job completion reports.
Ensure HVAC modifications are as per Aramco standards and vendor recommendations.
Respond to HVAC equipment faults and diagnose breakdown problems.
Analyze and review requests for HVAC modifications in the facilities, and develop scopes of work.
Ensure adequate stocks of spare parts are available for facility HVAC systems.
Review maintenance dashboard and investigate to determine causes for variation between target and actual performance, and make recommendations leading to improvement of Performance.
Review and approve plans for major maintenance processes and new installations.
Coordinate HVAC operation with Aramco organizations such as Utilities, Loss Prevention or Power department.

Minimum Requirements
Bachelor's degree in Mechanical Engineering.
At least ten years' relevant experience in HVAC systems operation and maintenance.
Familiarity standards related to operation and maintenance of HVAC systems.
American Society of Heating, Refrigerating and Air-Conditioning Engineers (ASHRAE) certification is preferred.

Certificates

Working environment

Our high-performing employees are drawn by the challenging and rewarding professional, technical and industrial opportunities we offer, and are remunerated accordingly.

At Aramco, our people work on truly world-scale projects, supported by investment in capital and technology that is second to none. And because, as a global energy company, we are faced with addressing some of the world's biggest technical, logistical and environmental challenges, we invest heavily in talent development.

We have a proud history of educating and training our workforce over many decades. Employees at all levels are encouraged to improve their sector-specific knowledge and competencies through our workforce development programs - one of the largest in the world.