Saudi Aramco
Saudi Arabia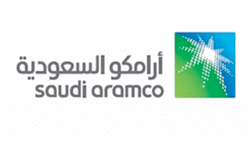 ---
Aramco energizes the world economy.

Aramco occupies a unique position in the global energy industry. We are the world's largest producer of hydrocarbons (oil and gas), with the lowest upstream carbon intensity of any major producer.

With our significant investment in technology and infrastructure, we strive to maximize the value of the energy we produce for the world along with a commitment to enhance Aramco's value to society.

Headquartered in the Kingdom of Saudi Arabia, and with offices around the world, we combine market discipline with a generations' spanning view of the future, born of our nine decades experience as responsible stewards of the Kingdom's vast hydrocarbon resources. This responsibility has driven us to deliver significant societal and economic benefits to not just the Kingdom, but also to a vast number of communities, economies, and countries that rely on the vital and reliable energy that we supply.

We are one of the most profitable companies in the world, as well as amongst the top five global companies by market capitalization.

Overview

We are seeking a Refining Research Scientist to join our Refining & Upgrading R&D Division, which is responsible for providing short and long-term research and development (R&D) solutions to key internal stakeholders . This role works in a multi-disciplinary environment and is involved in multiple research projects and interacts with management, researchers and operations to develop solutions and propose recommendations.

Key Responsibilities
Lead and efficiently manage refining-related R&D projects to meet objectives, timelines, and budgets.
Develop and manage technologies from concept to production within expedited timeframes, and oversee catalyst development using a high throughput research workflow.
Organize and provide technical leadership to a team of scientists and engineers, and be responsible for their training and development.
Perform economic evaluation and rigorous financial modeling/analysis to identify value creation opportunities that align with the company's strategic objectives.
Author research reports and papers, and develop ideas for patent applications as appropriate.
Directs activities to ensure that new PP construction, installation and operational testing conform with specifications, recognized standards and project requirements.
Provide technical services to the corporate operations.
Produce representative data generated by PPs.
Design PP processes, including development of basis of design study, considering different process options and optimization of the selected design.
Define and conduct DoEs required for R&D programs and technical services.
Reproduce, optimize and propose modifications of refining or chemical processes using in-house generated PP data.
Prepare testing protocols, operating instructions, and ensure proper sequence of experimentation.
Calculate process performances, organize data, and develop experimentation and engineering reports for utilization throughout the company.

Minimum Requirements
Master's degree in Chemical Engineering from a leading accredited university, PhD is preferred.
Minimum ten years of experience within a major technology licensing and/or oil companies with a strong background in all refining process technologies including: hydrotreating, hydrocracking fluid catalytic cracking, and catalytic reforming.
Experience in refining R&D and technology development with working-level knowledge in process simulation, design, process flow diagram development, and refining operations.
Strong background in catalysis, thermodynamics, mass transfer, and kinetics and modeling.
Possess working knowledge and experience in: catalyst testing at bench and pilot scale, data analysis / evaluation, and liquid/solid analysis/characterization.

Certificates

Data not available

Working environment

Our high-performing employees are drawn by the challenging and rewarding professional, technical and industrial opportunities we offer, and are remunerated accordingly.

At Aramco, our people work on truly world-scale projects, supported by investment in capital and technology that is second to none. And because, as a global energy company, we are faced with addressing some of the world's biggest technical, logistical and environmental challenges, we invest heavily in talent development.

We have a proud history of educating and training our workforce over many decades. Employees at all levels are encouraged to improve their sector-specific knowledge and competencies through our workforce development programs - one of the largest in the world.