ADNOC

Featured Employer
Abu Dhabi, United Arab Emirates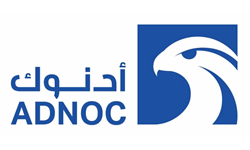 ---
Job Purpose:
Accountable for enabling the technical discipline with the supply of right people at the right time for onward technical roles in partnership with the ADNOC Learning Institute, Upstream Drilling & Group Companies drilling management.
Define and communicate a clear strategy for the development of capability within the discipline at all levels, working with Human Capital and other relevant Discipline stakeholders to implement, monitor and revise as necessary all implementation plans.
Accountable for activity across the Talent Value Chain, competency, assessment, development and succession plans. Focused on the demand side of setting, the competency requirements, now and in the future. The relevant assessment & verification approach. A hire to retire set of development requirements and recommending relevant mobility moves. Supported by the assigned Capability Manager from the Academy.
Accountable for maintaining people competency through competency mapping, assurance of tools availability (training plan setting and execution, and on-job training).
Brings external best technical practice to the discipline for the development of leading edge capability.
Assurance of technical procedures and policies within the discipline and the development of best practice workflows, aligned with organizational priorities and strategies.
Ensure that all critical skills within the discipline are highlighted, review the balance between skills and salaries, and ensure that skill pool build and maintenance is aligned with relevant teams within the organization.
Ensure that knowledge is managed within the discipline, and that appropriate triggers are in place to highlight any shortfall from required levels.
Ensure that workflows and processes have in-built checks and balances as may be required to flag deviations, high risk areas and other potential influences that may impact the holistic people development paradigm.

Key Accountabilities:

Strategic Imperatives
In line with Directorate leadership and ADNOC strategy, develop and communicate all drilling discipline strategic imperatives on a short and long term basis.

Best Practices
Incorporate and unify drilling best practices from work already undertaken in the ADNOC Group, benchmarked against industry best practices used by international shareholders.

Enhance Discipline Capability
In line with discipline strategy, work with Human Capital to ensure that development programs are in place to upskill discipline community and retain Critical Knowledge.

Create/Maintain Competency Frameworks and Learning Solutions
Provide necessary support to the relevant Academy to develop and maintain comprehensive competency frameworks and learning solutions for all job roles within the discipline to guide employee development in general and Emirati Nationals in particular across the ADNOC Group of Companies.

Assessment/Assurance Requirements:
Define competency assurance requirements and agree assessment implementation plan in conjunction with the relevant Head of Academy.

Career Progression Practices
Work with the relevant Academy and other stakeholders to ensure that career progression practices are implemented and aligned with ADNOC Group Policies and Procedures such that they provide sufficient opportunities for growth and development within the discipline

Mobility and Coaching/ Mentoring
Work with relevant Academy to ensure that processes are in place to guide the development of the discipline community through mobility, coaching and mentoring (as appropriate)

Demand Planning
Ensure that Discipline requirements are clearly identified and communicated to the relevant Academy / Human Capital, and provide support to the Academy/ Human Capital, where required, to facilitate timely and accurate delivery

Development Programs
Work with the relevant Academy to ensure development program aligned with Discipline Strategy are in place for all levels of the Discipline Community using the "Education, Experience and Exposure" Model

Knowledge Management/Knowledge Sharing
Working with relevant stakeholders, develop and implement knowledge management and knowledge sharing practices within the discipline to ensure continuity of critical skills within the organization as well as nurture a continuous learning culture within the discipline

Succession Management
Work with relevant stakeholders to ensure that a robust succession management structure is in place and implemented across the discipline

Technical Career Progression (TCP)
Drive the TCP through the Discipline Community to create a ready pipeline of technical Leaders within the Discipline

Management

• Plan and supervise the activities of the personnel and resources of the Department to achieve the Division objectives in an efficient and cost-conscious manner while ensuring implementation of approved operational plans for the Department in line with Division objectives.
• Develop the knowledge, competencies and innovative spirit in the Department and support the establishment of Personal Development Plans (PDP's), Succession Planning and Talent pipeline within the Department in coordination with the Human Capability Group to continuously develop employees with emphasis on UAE Nationals to meet Emiratization targets.

Budgets and Operational Plans
• Compile and provide input for preparation of the Division budgets and regularly monitor expenditure against approved the Department budget levels.
• Investigate, highlight and reconcile any significant variances to ensure effective performance and cost control.

Policies, Systems, Processes & Procedures
• Lead the implementation of approved Department policies, processes, systems, standards, procedures and internal controls in order to support execution of the Division work programs in line with Company and International standards.

Performance Management
• Implement the Company Performance Management System for individuals within the Department in accordance with Company approved guidelines and continuously monitor the achievement of the Department KPIs related to the approved Annual Performance Management Contract and the Balanced Score Card.

Organisation Structure and Development
• Review, develop and recommend the appropriate organisation structure for the Department that will best utilise human capital while proactively incorporating sustainability into the on-going work practices to meet the business objectives.

Innovation and Continuous Improvement
• Encourage innovation, enhance employee motivation and support initiatives for implementation of Change Management to continuously improve operations and services.
• Propose improvements in internal processes against best practices in pursuit of greater efficiency in line with ISO standards in order to define intelligent solutions for issues confronting the Department.

Health, Safety, Environment (HSE) and Sustainability
• Support the institution of an HSE culture and ensure compliance with relevant HSE policies, procedures, systems & controls and applicable legislation and sustainability guidelines across the Department in line with international standards, best practices and ADNOC Code of Practices.
• Ensure adequate HSE training and induction for all Department employees to meet HSE standards.

Management Information Systems (MIS) and Reports
• Prepare all Department MIS and progress reports to provide accurate and timely reports and necessary information to Company Management to effectively manage the business.

Qualifications, Experience, Knowledge & Skills:

Minimum Qualification
• Bachelors' Degree in in the relevant discipline, preferably with an advanced professional degree in this area.

Minimum Experience & Knowledge & Skills
• 15 years of experience with in Oil & Gas Companies (Drilling Or talent management)

Professional Certifications
• Involved in drilling / training activities in reputable oil and gas companies with drilling activities ( operator or service provider).

Group Company: ADNOC HQ

Dec 27, 2021