Saudi Aramco
Saudi Arabia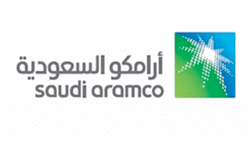 ---
Aramco energizes the world economy.

Aramco occupies a unique position in the global energy industry. We are the world's largest producer of hydrocarbons (oil and gas), with the lowest upstream carbon intensity of any major producer.

With our significant investment in technology and infrastructure, we strive to maximize the value of the energy we produce for the world along with a commitment to enhance Aramco's value to society.

Headquartered in the Kingdom of Saudi Arabia, and with offices around the world, we combine market discipline with a generations' spanning view of the future, born of our nine decades experience as responsible stewards of the Kingdom's vast hydrocarbon resources. This responsibility has driven us to deliver significant societal and economic benefits to not just the Kingdom, but also to a vast number of communities, economies, and countries that rely on the vital and reliable energy that we supply.

We are one of the most profitable companies in the world, as well as amongst the top five global companies by market capitalization.

Overview

Aramco is seeking an Emulsion Specialist to join the Technical Services Division of the Research & Development Center (R&DC), which is responsible for: providing advanced technical services to treat and mitigate emulsion, enhancing the separation of oil water process, and supporting research activities and technology deployment to improve oil/water separation.

The Emulsion Specialist's primary role is to perform advance characterization for petroleum samples using various analytical capabilities to unravel chemistry challenges related to emulsion formation hence sustain oil production and develop/evaluate related technologies.

Key Responsibilities
Advanced characterization using various analytical techniques (e.g. spectroscopic, spectrophotometric, chromatographic and physical testing) to characterize various petroleum samples using both established and developed methods.
Work with fluidics engineers, chemists, and molecular biologists to develop integrated chemical and fluidic systems for reactions in emulsions.
Develop new analytical methods for non-routine tests and assessments to meet customers' needs.
Design, source, and use characterization tools and methods for liquid-liquid and solid-liquid interfaces.
Carry out investigative studies in matters related to oil-water chemistry and effects of light traces in support of field and plant operations.
Utilize project management tools in setting work objectives, detailing experimental scope, and timely execution of the projects towards sound technical solutions.
Liaise with production and facility planning personnel to ensure minimal or emulsion free process within Aramco facilities.
Liaise to ensure proper selection of emulsion mitigation and treatment solutions.

Minimum Requirements
Bachelor's degree in Chemistry or Chemical Engineering. PhD degree is preferred.
Ten years of experience in emulsion chemistry, including at least five in colloid and oil field chemistry.
Proven track record of research and technology development and deployment in the area of emulsion.
Sound experience and hands-on skills in testing for emulsion or colloid science.
Ability to demonstrate scientific/technical authority and broad technical credibility, preferably including publications and/or patents.
Knowledge in oil/water separation process designs and engineering terminologies.
Able to visit field operations, and understand process design and parameters.

Certificates

Data not available

Working environment

Our high-performing employees are drawn by the challenging and rewarding professional, technical and industrial opportunities we offer, and are remunerated accordingly.

At Aramco, our people work on truly world-scale projects, supported by investment in capital and technology that is second to none. And because, as a global energy company, we are faced with addressing some of the world's biggest technical, logistical and environmental challenges, we invest heavily in talent development.

We have a proud history of educating and training our workforce over many decades. Employees at all levels are encouraged to improve their sector-specific knowledge and competencies through our workforce development programs - one of the largest in the world.