Saudi Aramco
Saudi Arabia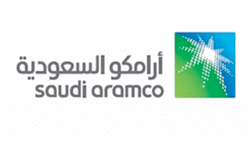 ---
Aramco energizes the world economy.

Aramco occupies a unique position in the global energy industry. We are the world's largest producer of hydrocarbons (oil and gas), with the lowest upstream carbon intensity of any major producer.

With our significant investment in technology and infrastructure, we strive to maximize the value of the energy we produce for the world along with a commitment to enhance Aramco's value to society.

Headquartered in the Kingdom of Saudi Arabia, and with offices around the world, we combine market discipline with a generations' spanning view of the future, born of our nine decades experience as responsible stewards of the Kingdom's vast hydrocarbon resources. This responsibility has driven us to deliver significant societal and economic benefits to not just the Kingdom, but also to a vast number of communities, economies, and countries that rely on the vital and reliable energy that we supply.

We are one of the most profitable companies in the world, as well as amongst the top five global companies by market capitalization.

Overview

Aramco is seeking an experienced Transport Energy Systems Analyst to join the Transport Technologies R&D Division of our Research & Development Center (R&DC).

The Transport Technologies R&D Division conducts research and technology development in the area of transport fuels chemistry, emissions control systems, and advanced internal combustion engine technologies. Our research focuses on the co-optimization of fuel and engine systems, technology demonstration in collaboration with various stakeholders, and strategic transport studies across the road, aviation, and marine sectors.

The Transport Energy Systems Analyst's primary role is to conduct innovative research and policy analysis on the transport energy systems of interest to Aramco, provide technical expertise and expert insights to senior management, and foster the development of talent within the organization.

Key Responsibilities
Develop robust methodologies and modeling frameworks to translate policy and technology developments into research questions and business opportunities.
Build and/or use well-calibrated energy system models to analyze energy and technology pathways, and gain strategic insights into their impact on the overall energy and industry landscape.
Identify and analyze trends and developments in the transport sectors, taking into consideration global energy economics, trading patterns, product specifications, supply/demand of crude oil and refined products, corporate strategies, consumer behavior, policies, and regulations.
Provide technical advice and recommendations to internal and external stakeholders, in particular, to senior management on research strategies and plans in the area of transport technologies.
Support ongoing research projects within the Transport Technologies R&D Division.
Identify opportunities and make recommendations for continuous improvements as part of Aramco's global Research & Development team.
Mentor and coach less experienced researchers.

Minimum Requirements
Bachelor's degree in a science or engineering discipline. An advanced degree in Engineering, Chemistry, Physical Sciences, Economics, or a related field is highly desirable.
At least 10 years of professional experience, including at least five years as a recognized specialist in transport analysis and/or energy systems modelling, with a proven track record of publications and innovations.
Familiarity with econometrics and its application to energy systems modeling would be an advantage.
A reasonable understanding of the overall energy and industry landscape, supply/demand equilibrium, and market structures/dynamics, as well as expert understanding of the transport sectors and relevant regulations.
Demonstrated ability to understand and critique techno-economic analyses, business strategies, and public policies.
Hands-on experience with computer programming, using common platforms such as MATLAB, Python, R, VBA, etc.

Certificates

Data not available

Working environment

Our high-performing employees are drawn by the challenging and rewarding professional, technical and industrial opportunities we offer, and are remunerated accordingly.

At Aramco, our people work on truly world-scale projects, supported by investment in capital and technology that is second to none. And because, as a global energy company, we are faced with addressing some of the world's biggest technical, logistical and environmental challenges, we invest heavily in talent development.

We have a proud history of educating and training our workforce over many decades. Employees at all levels are encouraged to improve their sector-specific knowledge and competencies through our workforce development programs - one of the largest in the world.