Saudi Aramco
Saudi Arabia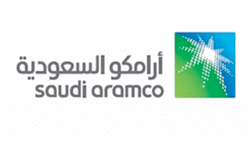 ---
Aramco energizes the world economy.

Aramco occupies a unique position in the global energy industry. We are the world's largest producer of hydrocarbons (oil and gas), with the lowest upstream carbon intensity of any major producer.

With our significant investment in technology and infrastructure, we strive to maximize the value of the energy we produce for the world along with a commitment to enhance Aramco's value to society.

Headquartered in the Kingdom of Saudi Arabia, and with offices around the world, we combine market discipline with a generations' spanning view of the future, born of our nine decades experience as responsible stewards of the Kingdom's vast hydrocarbon resources. This responsibility has driven us to deliver significant societal and economic benefits to not just the Kingdom, but also to a vast number of communities, economies, and countries that rely on the vital and reliable energy that we supply.

We are one of the most profitable companies in the world, as well as amongst the top five global companies by market capitalization.

Overview

The Trade Compliance Specialist provides leadership and expertise to promote international trade for Aramco's Technology Oversight & Coordination (TOC) organization solutions for process improvements to comply with corporate instructions and guidelines related to the export of controlled or sensitive technology. This role is also responsible for identifying and monitoring the usage of all controlled or sensitive technology; providing technical trade expertise; driving a compliance culture; assessing trade performance; identifying process improvement opportunities; and providing trade awareness, training, and best practices.

The Trade Compliance Specialist reports to TOC's Operational Excellence & Compliance Group, which is responsible to build and sustain a culture of compliance, accountability and excellence by developing capabilities through training and consultation while upholding adherence to Aramco's internal controls. The group contains of seven functions: Operational Excellence, Risk management, Management controls, Trade compliance, Safety, Data Protection and Business Continuity.

Key Responsibilities
Provides advice and guidance on all aspects of international trade compliance.
Ensures that all technology, software, data, and commodities that are received, produced or transferred are properly classified in accordance with applicable international export controls.
Conducts counterparty screening against applicable restricted parties' listings.
Stays abreast of international trade compliance developments (legislation, regulations, penalties etc.)
Identifies TOC activities and research that are, or may be, impacted by international trade compliance regulations, and develops strategies and procedures to mitigate the risks.
Develops and maintains a centralized export compliance recordkeeping system, and communicates recordkeeping requirements to TOC Personnel.
Conducts periodic audits and monitoring to verify compliance for TOC.
Reports on any suspected or actual violation of international trade regulations, and conducts investigations to confirm; providing users with advices on how to mitigate possible violations.

Minimum Requirements
A Bachelor's degree in Engineering or Law, and U.S. Export Compliance Officer certification (CUSECO), preferably with EU-equivalent , Total Quality Management (TQM), and/or Lean/Six Sigma certifications also preferred.
Five years of relevant experience; preferably in the Oil & Gas, Petrochemical, and/or related industries.
Knowledge of and/or training in occupational health, safety and environmental compliance with applicable industry, governmental and/or international standards.

Certificates

Data not available

Working environment

Our high-performing employees are drawn by the challenging and rewarding professional, technical and industrial opportunities we offer, and are remunerated accordingly.

At Aramco, our people work on truly world-scale projects, supported by investment in capital and technology that is second to none. And because, as a global energy company, we are faced with addressing some of the world's biggest technical, logistical and environmental challenges, we invest heavily in talent development.

We have a proud history of educating and training our workforce over many decades. Employees at all levels are encouraged to improve their sector-specific knowledge and competencies through our workforce development programs - one of the largest in the world.