Weatherford

Featured Employer
Stavanger, Rogaland, Norway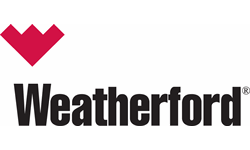 ---
Overview
Weatherford is the leading wellbore and production solutions company. Operating in more than 80 countries, the Company answers the challenges of the energy industry with its global talent network of approximately 20,000 team members and 600 locations, which include service, research and development, training, and manufacturing facilities. Visit weatherford.com for more information or connect on LinkedIn , Facebook , Twitter , Instagram , or YouTube .
We're looking to the future with a clear vision and a strong mission.
Our goal is to address the headwinds facing the industry, revolutionize the oilfield with digital technology, integrated solutions, and world-class talent.
We accept every challenge for the benefit of our Company, our industry, and the world. Our technology leadership delivers solutions that rise to every occasion, supply the best outcomes in each operation, and give power to all customers.
Weatherford offers competitive compensation, a comprehensive benefits program and opportunities for on-going training and career development. VEVRAA Federal Contractor - Priority Referral Requested.
Weatherford is an Equal Opportunity Employer Females/ Minorities/ Veterans/Disabled and gives consideration for employment to qualified applicants without regard to race, color, religion, age, sex, sexual orientation, gender identity, national origin, disability or protected veteran status.
Responsibilities Plikter og ansvar:
Personalansvar for offshore personell.
Radgivning innenfor lov- og avtaleverk.
Ressursstyring av offshorepersonell for til enhver tid a sikre optimal utnyttelsesgrad.
Bista ved brief / debrief av personell.
Oppfolging av rapporteringssystemer og hente ut statistikker / trender.
Kundekontakt i forbindelse med personell logistikk.
IT Support for offshorepersonell.
Planlegge og avholde manedlige KHMS moter.
Bidra til bedriftens kontinuerlige utvikling av rutiner og oppfolging av prosedyrer.
Personnel responsibility for offshore personnel.
Advice within legislation and agreements.
Resource management of offshore personnel to ensure optimal utilization rate at all times.
Assist with briefs / debriefs of personnel.
Follow-up of reporting systems and retrieve statistics / trends.
Customer contact in connection with personnel logistics.
IT Support for offshore personnel.
Schedule and hold monthly KHMS meetings.
Contribute to the company's continuous development of routines and follow-up of procedures.
Qualifications Krav:
Bachelorgrad innen ledelse og administrasjon, eller lignende.
Erfaring med ledelse av offshorepersonell.
God kjennskap til Oljeserviceavtalen/Bronnserviceavtalen.
Gode fremstillingsevner pa norsk og engelsk .
Hoy kompetanse i bruk av IT-systemer.
Relevant erfaring kan kompensere for manglende formell utdanning.
Gode Samarbeidsevner i et hektisk arbeidsmiljo.
Lojal lagspiller / «team player».
Evner til a motivere og skape engasjement blant medarbeiderne i teamet.
Inspirere, motivere og rettlede medarbeiderne / offshore operatorene.
Like a v?re operativ, «hands on».
En god relasjonsbygger og evner a skape tillitt.
Bachelor's degree in management and administration, or similar.
Relevant experience can compensate for the lack of formal education.
Experience with management of offshore personnel.
Good knowledge of the Oil Service Agreement / Well Service Agreement.
Good communication skills in Norwegian and English.
High competence in the use of IT systems.
Good collaboration skills in a hectic work environment.
Loyal team player.
Ability to motivate and create engagement among the employees in the team.
Inspire, motivate and guide the employees / offshore operators.
Must enjoy being operational, "hands on".
A good relationship builder and have the ability to create trust.