Saudi Aramco (ASC)

Featured Employer
Saudi Arabia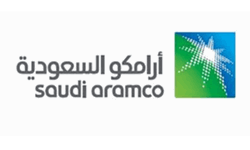 ---
Aramco energizes the world economy.

Aramco occupies a unique position in the global energy industry. We are the world's largest producer of hydrocarbons (oil and gas), with the lowest upstream carbon intensity of any major producer. With our significant investment in technology and infrastructure, we strive to maximize the value of the energy we produce for the world along with a commitment to enhance Aramco's value to society.

Headquartered in the Kingdom of Saudi Arabia, and with offices around the world, we combine market discipline with a generations' spanning view of the future, born of our nine decades experience as responsible stewards of the Kingdom's vast hydrocarbon resources. This responsibility has driven us to deliver significant societal and economic benefits to not just the Kingdom, but also to a vast number of communities, economies, and countries that rely on the vital and reliable energy that we supply. We are one of the most profitable companies in the world, as well as amongst the top five global companies by market capitalization.

Overview

The Domestic Analysis Department (DAD) evaluates various aspects of the company's short and long-term energy outlook from a domestic perspective, offers consultations on strategic planning to executive management and various company organizations, specifically with respect to short and long-term domestic energy demand projections. The outcomes of analyses are used to forecast domestic oil, gas and refined product demand for Saudi Arabia. Aramco is the sole provider of the oil and gas to the Kingdom, it is DAD's responsibility to develop long-term plans on how meet the kingdom's demand. DAD is looking to appoint Energy Specialist expert to analyze the Kingdom's energy demand in major energy sectors. The Specialist must have good understanding of issues surrounding the Kingdom's key energy sectors and their potential impact on Aramco. The Specialist should have experience in short, medium and long-term energy outlooks. The Specialist must be experienced in locating, gathering, organizing, and analyzing energy data from various domestic sources and around the world for benchmarking purposes, especially for the major economies, both industrialized and developed, and demonstrate the ability to work with multidisciplinary teams producing reports, studies and presentations that are pivotal in shaping management's decisions.

Key Responsibilities
Develop robust short, medium and long-term energy outlooks for Saudi Arabia, take factors into consideration such as government policies, customer requirements, planned capacity expansions, market trends, technologies and other related factors when analyzing and reporting.
Develop energy outlooks related to specific sectors such as utilities, oil & gas industry, construction and transport
Provide background for the preparation of the Kingdom's and Aramco's strategic plan.
Establish a set of energy calculations, reporting and forecasts (i.e. pricing, standards, and generation efficiency, etc.) to support the analysis of the DAD energy teams.
Participate in developing strategic plans by collaborating with various departments in the Company.
Develop studies about the impact of Aramco's actions in energy sectors in Saudi Arabia.
Provide periodic internal publications on developments in key energy sectors in Saudi Arabia.
Participate in the training, development and mentoring of junior member of staff.

Minimum Requirement
Bachelor's degree in engineering or economics and an advanced degree in a related field is preferred.
At least 10 years in the oil and gas industry, including at least 5 years of experience in analyzing energy demand and technologies, particularly in one of the areas of transportation, utilities, construction, alternative fuels, and oil and gas production.
Experience using the TIMES model of the International Energy Agency (IEA).
Good knowledge of bottom-up energy modeling.
Excellent capabilities for rigorous data management and mathematical modeling, particularly VEDA 2.0. Good knowledge of GAMS is preferred.
An acute appreciation of energy demand drivers such as the economy, energy prices, substitutability, energy policies, technology, etc.
Experience in locating, gathering, organizing and analyzing energy demand data from multiple sources, with a focus on key demand sectors.
Knowledge of Saudi and regional energy demand profiles is preferred.
Being able to apply statistical analysis and modeling techniques to forecast demand trends at sectoral, product, country and global levels.
Keeping abreast of technology developments and policy changes and quantifying the impact on demand.
The ability to understand and communicate the implications of the demand developments and outlooks on the company's main operations.
Demonstrate the ability to work with multidisciplinary teams producing reports, studies and presentations that are pivotal in shaping the management's decisions.
Excellent knowledge of key energy technologies and processes in industry.

Working environment

Our high-performing employees are drawn by the challenging and rewarding professional, technical and industrial opportunities we offer, and are remunerated accordingly.

At Aramco, our people work on truly world-scale projects, supported by investment in capital and technology that is second to none. And because, as a global energy company, we are faced with addressing some of the world's biggest technical, logistical and environmental challenges, we invest heavily in talent development.

We have a proud history of educating and training our workforce over many decades. Employees at all levels are encouraged to improve their sector-specific knowledge and competencies through our workforce development programs - one of the largest in the world.