Petroplan

Featured Employer
Doha, Qatar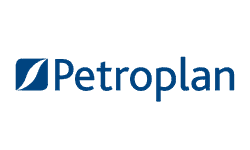 ---
Primary purpose of job Prepare and manage the Drilling & Completions (D&C) Department business plan and budget in line with the international industry standards, and policy requirements.
Prepare D&C Department monthly, quarterly and annual reports as well as departmental KPl's.
1. Manage Drilling & Completions Department budget as per drilling sequence. Develop AFE's in respect of Capital Well Costs and link through appropriate Well Base Structure (WBS) for budgeting and after work allocation processes.
2. Execute with Contracts and Operations Engineers all Drilling and Completions Department contracts with special emphasis on contract value, variations and/or any other changes, then reflect them in the AFE's to provide inputs for contract variation requirements, fulfilling contractual obligations and processing Contract close-out documentations including Statement of Final Account (SFA).
3. Assist Operations Engineers in the preparation of SAP ROs, SESs, and material call offs for all Contracts activities.
4. Investigate technical and operational issues related to Drilling & Completions Department's contractors claims ensuring all billed items are correct and in accordance with Drilling & Completion department contracts. Provide solution to all problems arising processing the claims. 5. Review daily drilling reports for jobs performed in conjunction with Operations Engineers. Verify items on day-to-day technical/operations activities vs. budget and contracts for better cost control.
6. Prepare the Drilling & Completions Department Monthly, Quarterly and Annual reports, covering activities from all Drilling & Completions' section in order to update management on operational and cost performance of the department.
7. Collaborate with Drilling Operations Engineers to provide input for final well reports and other reports, as required.
8. Prepare Drilling & Completions Department annual objectives and performance targets in collaboration with all Drilling and Completions Department Sections. Monitor and update the Drilling and Completions Department KPls and issue related scorecard to evaluate the department performance.
9. Verify year-end fiscalisation of wells activities to ensure proper allocation, identification and depreciations.
10. Lead and direct Technical/Clerical Staff for issuing monthly/yearly accruals and liaises with all projects operations engineers to systemize all executed tickets for optimum accuracy of accruals report.
Experience & Skills
* Minimum 10 years experience in drilling and operations engineering including:
o 4 years field experience as drilling operations supervisor
o 2 years experience in drilling activity management
o 2 years in business planning & budgeting
o 2 years in drilling contracts management

Education
* B.Sc. in Petroleum Engineering or related Engineering Discipline plus extensive petroleum industry courses.
* Fluent in written and spoken English language.
* Strong analytical and communication skills together with excellent computer literacy

About Petroplan

Petroplan is the trusted, specialist global Talent Solutions partner of choice for employers and professionals in the Energy sector. Since 1976, Petroplan has been here to help people like you make the most of the opportunities available and find the best fit for you as an individual.

Over 10,000 placements in more than 55 countries for over 550 clients across 65 disciplines.

In an industry where skilled and experienced professionals are increasingly sought after resource, we appreciate the true value of what you have to offer. What's more, we understand that different things are important to different people in today's world of work - it's about making exactly the right connections for you as an individual.

Our reputation for contractor and candidate care, understanding what makes you tick, and finding you the best match is second-to-none. We understand the industry inside-out and seek to understand YOU and your motivations in the same way. We take the time to evaluate your individual strengths, understand the most important things to you, and establish exactly what you're looking for from your next role.