Baker Hughes

Featured Employer
Francisco De Orellana, Ecuador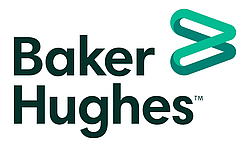 ---
Todas las personas interesadas en participar del proceso aplicar a traves www.encuentraempleo.trabajo.gob.ec bajo el numero de referencia: OFERTA-00046837-2021
Responsabilidades:
Bajo supervisión mínima, proporcionar servicios en el sitio: midiendo, probando y supervisando la preparación, mezcla y el bombeo de fluidos.

Realizar el análisis técnico y recomendaciones prácticas de productos específicos para controlar las propiedades de los fluidos.

Mantener las propiedades de los fluidos en los sitios de perforación realizando con precisión las pruebas de las propiedades de los fluidos.

Planificar eficientemente la logística de materiales químicos, equipos de laboratorio y oficina necesarios para brindar un servicio efectivo en campo.

Mantener y controlar el inventario en las locaciones de pozos del cliente.

Brindar un servicio efectivo al proporcionar a los clientes y coordinadores, la información sobre el progreso del servicio, y crear / implementar soluciones para los problemas en el campo.

Mantener adecuada comunicación con el coordinador del proyecto, con respecto al detalle de las operaciones de campo.

Mantener comunicación con las demás compañías (geología, direccionales, taladro, etc) a fin de asegurar la perforación sin problemas.

Vigilar variables de perforación para tomar decisiones.

Apoyar en lo necesario al representante o coordinador en oficina.

Recomendar prácticas adecuadas de perforación con la finalidad de reducir índices de tiempo no productivo.

Realizar otras tareas relacionadas según sea necesario.

Brindar apoyo continuo para ayudar a proporcionar a nuestros clientes los fluidos de perforación más efectivos y ambientalmente seguros disponibles mientras optimizamos el proceso de construcción de pozos y maximizamos la producción de nuestros clientes.

Realizar todas las actividades comerciales de acuerdo con las políticas de HSE de Baker Hughes, los requisitos de cumplimiento legal y los valores fundamentales de Baker Hughes.

Requerimientos:
Se requiere de preferencia estudios en Ingeniería Química, Petróleos, Ambiental.

Se requiere experiencia en la industria, de preferencia mínimo 8 años de experiencia en la línea de producto Drilling and Completion Fluids.

Se requiere de preferencia 4 años mínimo de experiencia en sistemas de fluidos de perforación manejados por Baker Hughes.

Se requiere capacitación en la línea de producto: de preferencia haber tomado y aprobado una "escuela de Fluidos de perforación".

Inglés: nivel intermedio a avanzado (deseable).

Residente Amazónico

About Us:
With operations in over 120 countries, we provide better solutions for our customers and richer opportunities for our people. As a leading partner to the energy industry, we're committed to achieving net-zero carbon emissions by 2050 and we're always looking for the right people to help us get there. People who are as passionate as we are about making energy safer, cleaner and more efficient.
Join Us:
Are you seeking an opportunity to make a real difference in a company that values innovation and progress? Join us and become part of a team of people who will challenge and inspire you! Let's come together and take energy forward.
Baker Hughes Company is an Equal Opportunity Employer. Employment decisions are made without regard to race, color, religion, national or ethnic origin, sex, sexual orientation, gender identity or expression, age, disability, protected veteran status or other characteristics protected by law.