Nabors

Featured Employer
Houston, Texas, United States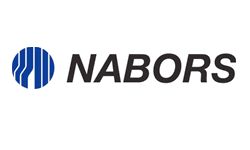 ---
Company Overview
Nabors Industries owns and operates one of the world's largest land-based drilling rig fleet and is a provider of offshore drilling rigs in the United States and multiple international markets. Nabors also provides directional drilling services, performance tools, and innovative technologies for its own rig fleet and those of third parties. Leveraging our advanced drilling automation capabilities, Nabors' highly skilled workforce continues to set new standards for operational excellence and transform our industry.
Nabors is committed to providing equal employment opportunities to all employees and applicants and prohibiting discrimination and harassment of any type without regard to race, religion, age, color, sex, national origin, disability status, genetics, protected veteran status, sexual orientation, gender identity or expression, or any other characteristic protected by federal, state or local laws. This applies to all terms and conditions of employment including recruiting, hiring, placement, promotion, termination, layoff, recall, transfer, leaves of absence, compensation, and training. To learn more about our Fair Employment practices, please refer to the Nabors Code of Conduct.
JOB SUMMARY
The primary responsibilities of the Robotic Process Automation (RPA) Developer are to design, develop, test, and maintain automated bots using UiPath and/or other automation tools. The RPA developer will be an integral part of the core RPA team, interfacing with business process owners, the RPA functional team, and the center of excellence (COE) to build attended and unattended BOTs to replace or augment current business processes. This role will also be responsible for the maintenance and monitoring of the BOTS and their utilization.
DUTIES AND RESPONSIBILITIES
Assist with identifying, defining and implementing RPA design principles and standards in the development and execution of Robotic Process Automations
Leverage expertise with RPA design patterns and practices, queue management, while participating in the design and delivery of processes for the RPA program
Serve as active developer on assigned projects
Develop and maintain robust attended and unattended BOTs using UiPath
Contribute end to end with a Dev/Ops approach to RPA and help in configuration and ongoing administration and support
Support investigation and remediation of production level issues
Support production deployments processes and performance testing
Ensure quality by supporting coding and architectural standards and thorough unit testing
Assist in testing and UAT efforts
Follow secure coding standards and processes including SDLC and Change Management
Collaborate with RPA vendor and implementation partners on RPA software deployments and process automation activities
Ensure end-to-end delivery of automated processes. Contribute directly as a developer to RPA process creation and to technical sections of solution design document
Understand business processes from workflow diagrams/process design documents and to conceptualize it as an automated solution
Serve as RPA technical subject matter expert (SME) to infrastructure team
Ensure development for all projects is tested and meets the expectations of the stakeholder according to agreed and accepted requirements
Identify and triage performance and operation issues that arise with automation implementations
Perform troubleshooting, debugging, and support when needed
Supports skills transfer by mentoring new resources on best practices and development
Take accountability of delegated tasks and apply critical thinking to fulfill that task
Continuously identify automation industry best practices and implement within the department. Recommend opportunities to improve work procedures and processes for their area, or implement process changes in areas where they have been delegated the authority to do so
MINIMUM QUALIFICATIONS/SKILLS
Bachelor's degree, preferably in Computer Science, Information Technology, Computer Engineering, or related IT discipline; or equivalent experience
Experience with Databases, such as SQL and NoSQL
Effective project management skills (task identification, prioritization, and documentation)
Ability to learn information quickly and apply risk/control considerations which impact downstream decisions
Critical thinking skills with strong attention to detail and follow up
High degree of professionalism and personal integrity
Ability to work with a high degree of independence as well as with a team
Strong Microsoft Office Suite skills
PREFERRED QUALIFICATIONS
Two - four years of relevant work experience in RPA bot development
One - two years of direct experience working on UiPath development
One - two years of Java or .Net or Python development experience
Advanced degree in a related field
UiPath certification
Experience in using various components of UiPath such as Orchestrator, Studio, Document Understanding, etc.
Experience in using UiPath Credential Manager, Scheduling Bots, Setup queues
Experience in staging and deploying the automation solutions into test and production environments
Experience in developing OCR solutions using Abbyy, Document Understanding, or any equivalent tool
Ability to perform basic code reviews and troubleshoot software development issues
Capable of delivering on multiple competing priorities
BEHAVIORAL COMPETENCIES
Accountability - Level Two
Excellence - Level Two
Innovation - Level Two
Safety - Level Two
Teamwork & Collaboration - Level Two
Communication - Level Two
Decision Making - Level Two
Leadership - Level One
Business Focus - Level One
TECHNICAL COMPETENCIES
IT Environment - Level One
IT Industry - Trends and Directions - Level One
IT Standards and Procedures - Level One
Business Process Modeling - Level One
Requirements Analysis - Level Two
Data Mining - Level One
Application Configuration - Level Two
Technical Trouble Shooting - Level One
PHYSICAL REQUIREMENTS / WORKING CONDITIONS
Office environment
While performing the duties of this job, the employee is frequently required to sit. The employee is occasionally required to stand, walk and use hands. The employee may occasionally lift and/or move up to 10 pounds. Specific vision abilities required by this job include close vision and distance vision
Today, Nabors owns and operates the world's largest land-based drilling rig fleet and is a leading provider of offshore platform workover and drilling rigs in the United States and numerous international markets. With operations in 28 countries, Nabors also provides directional drilling services, performance tools and innovative technologies throughout many of the most significant oil and gas markets. Leveraging our advanced drilling automation capabilities, Nabors' highly skilled workforce continues to set new standards for operational excellence and transform our industry.

As of April 16, 2018, Nabors' assets include:
407 land drilling rigs
31 offshore platform rigs