Saudi Aramco
Saudi Arabia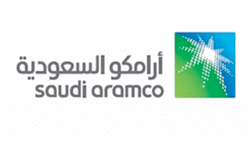 ---
Aramco energizes the world economy.

Aramco occupies a unique position in the global energy industry. We are the world's largest producer of hydrocarbons (oil and gas), with the lowest upstream carbon intensity of any major producer.

With our significant investment in technology and infrastructure, we strive to maximize the value of the energy we produce for the world along with a commitment to enhance Aramco's value to society.

Headquartered in the Kingdom of Saudi Arabia, and with offices around the world, we combine market discipline with a generations' spanning view of the future, born of our nine decades experience as responsible stewards of the Kingdom's vast hydrocarbon resources. This responsibility has driven us to deliver significant societal and economic benefits to not just the Kingdom, but also to a vast number of communities, economies, and countries that rely on the vital and reliable energy that we supply.

We are one of the most profitable companies in the world, as well as amongst the top five global companies by market capitalization.

Job Purpose

Facilities Planning Department is responsible for the development and coordination of the capital program throughout the Company.
Automation & Power Facilities Planning Division (A&PFPD) comprises the Information Technology Group, Process Automation Group, Power Group, Utilities Group, Master Plans and Major Studies Group. A&PFPD responsibilities cover existing and new facilities, and include planning and coordination of communications and IT systems, process automation systems, electrical systems and non-processing utilities systems, for all Business Lines. The activities of A&PFPD include developing Master Plans, DBSPs, and conducting studies; identifying and assessing new investment opportunities; enhancing the economic performance of existing process automation, IT and power systems; and developing feasible alternatives for individual capital projects.

Responsibilities
Developing process automation Capital Projects from feasibility assessment to commissioning and startup, including scope of work development, economic justification and funding.
Conducting engineering studies to establish project business case and economic viability.
Developing feasible alternatives for process automation projects/solutions.
Reviewing project specification with project management to ensure economic design and conformance with Design Basis Scoping Papers.
Mentor Process Automation Planning engineers.

Education & Experience Requirements
Bachelor's Degree in Electrical Engineering, Control Systems, Instrumentation Engineering. Advanced degree is highly preferred
12 years of experience in:

Process automation system technology selection, system obsolescence and lifecycle management, scope development, design, commissioning and installation.
Developing strategies and feasibility studies for the upgrade, migration or replacement of installed control systems.
Various distributed control systems, auxiliary control systems, instrumentation

Very good understanding of chemical processes in general
Knowledge of engineering practices and economic principles, calculation methods, design details, U.S. Codes, Standards and Specifications.

Certificates

Fundamentals of Engineering, Professional Engineering, Chartered Engineer, or equivalent certification is highly desirable.

Working environment

Our high-performing employees are drawn by the challenging and rewarding professional, technical and industrial opportunities we offer, and are remunerated accordingly.

At Aramco, our people work on truly world-scale projects, supported by investment in capital and technology that is second to none. And because, as a global energy company, we are faced with addressing some of the world's biggest technical, logistical and environmental challenges, we invest heavily in talent development.

We have a proud history of educating and training our workforce over many decades. Employees at all levels are encouraged to improve their sector-specific knowledge and competencies through our workforce development programs - one of the largest in the world.