Saudi Aramco
Saudi Arabia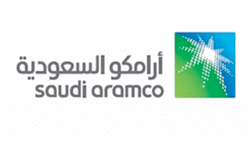 Company: Saudi Aramco
Skills: Geotechnical Engineer
Experience: 10 + Years
Education: Masters Degree
Location: Saudi Arabia
---
Aramco energizes the world economy.

Aramco occupies a unique position in the global energy industry. We are the world's largest producer of hydrocarbons (oil and gas), with the lowest upstream carbon intensity of any major producer.

With our significant investment in technology and infrastructure, we strive to maximize the value of the energy we produce for the world along with a commitment to enhance Aramco's value to society.

Headquartered in the Kingdom of Saudi Arabia, and with offices around the world, we combine market discipline with a generations' spanning view of the future, born of our nine decades experience as responsible stewards of the Kingdom's vast hydrocarbon resources. This responsibility has driven us to deliver significant societal and economic benefits to not just the Kingdom, but also to a vast number of communities, economies, and countries that rely on the vital and reliable energy that we supply.

We are one of the most profitable companies in the world, as well as amongst the top five global companies by market capitalization.

Job Purpose

Saudi Aramco is seeking an experienced Offshore/onshore Geotechnical Engineer to join the Consulting Services Department.
Consulting Services Department (CSD) provides specialized engineering consultations for capital programs and corporate operations to advance corporate profitability objectives through engineering standards and application of new and emerging technologies.
The Offshore Engineering Group of Civil & structural Engineering Division, CSD is responsible in offshore site selection and investigation, offshore platforms piles within Saudi Aramco facilities, to support new projects and operations.

Responsibilities
Review and revision of capital projects and introducing qualified nonmetallic products in the engineering design packages, including; water plants, gas plants, GOSPs, and terminals.
Attend project review meetings in or out of Kingdom as needed. Develop new specifications and update existing standards, procedures and best practices.
Serve on international standards writing bodies as the opportunity allows.
Lead value engineering sessions for offshore geotechnical and update accordingly.
Perform technical assessment of new vendor facility, their qualification and approval and conduct periodic assessment to maintain regulated vendor list.
Develop new technologies and implement in Saudi Aramco facilities.
Lead investigations and evaluate product deficiencies of local and out-of-Kingdom manufacturers.
Participate in providing training courses to develop young engineers.
Mentor engineers and share your knowledge and experience.
Publish technical papers in refereed journals and international conferences.
Lead or be a team member in specialized tasks, such as incident investigation teams, special audit teams, value engineering teams, organizational improvement teams, etc.

Education & Experience Requirements
Bachelor degree (advanced degree preferred) in civil or geotechnical engineering.
A minimum of 10 years of professional experience as a geotechnical engineer in the field of onshore and offshore within the oil and gas industry.
Ability to make rough estimates and respond quickly to field problem. Finite element analysis in offshore applications. Extensive knowledge of foundation of oil rig foundation, sheet piles, mooring and breasting dolphin foundations and other costal structures.
Excellent knowledge in advance geotechnical investigation, geophysical surveys including microgravity surveys, resistivity surveys, advanced laboratory testing and soil parameter estimation.
Knowledge in International Engineering Standards and Material Specifications (e.g., API-RP2A-geo), including experience in participating and developing Engineering Standards for offshore geotechnical.
Strong consulting experience: root cause analysis, trouble shooting, problem solving.
Good presenter, high convincing ability, good technical report and paper writing skills, and ability to mentor and teach nonmetallic courses to engineers.
Good experience in the oil and gas industry. Affiliation with professional societies is highly desirable such as ASME, API, ISO, and NACE.

Certificates
Fundamentals of Engineering, Professional Engineering, Chartered Engineer, or equivalent certification is highly desirable.

Working environment

Our high-performing employees are drawn by the challenging and rewarding professional, technical and industrial opportunities we offer, and are remunerated accordingly.

At Aramco, our people work on truly world-scale projects, supported by investment in capital and technology that is second to none. And because, as a global energy company, we are faced with addressing some of the world's biggest technical, logistical and environmental challenges, we invest heavily in talent development.

We have a proud history of educating and training our workforce over many decades. Employees at all levels are encouraged to improve their sector-specific knowledge and competencies through our workforce development programs - one of the largest in the world.