Saudi Aramco
Saudi Arabia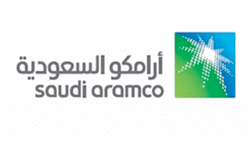 Company: Saudi Aramco
Skills: Financial Analyst
Experience: 8 + Years
Education: Masters Degree
Location: Saudi Arabia
---
Aramco energizes the world economy.

Aramco occupies a unique position in the global energy industry. We are the world's largest producer of hydrocarbons (oil and gas), with the lowest upstream carbon intensity of any major producer.

With our significant investment in technology and infrastructure, we strive to maximize the value of the energy we produce for the world along with a commitment to enhance Aramco's value to society.

Headquartered in the Kingdom of Saudi Arabia, and with offices around the world, we combine market discipline with a generations' spanning view of the future, born of our nine decades experience as responsible stewards of the Kingdom's vast hydrocarbon resources. This responsibility has driven us to deliver significant societal and economic benefits to not just the Kingdom, but also to a vast number of communities, economies, and countries that rely on the vital and reliable energy that we supply.

We are one of the most profitable companies in the world, as well as amongst the top five global companies by market capitalization.

Overview

The Sales & Operations Planning Division's (S&OP) charter is to optimize crude allocation and the operations of global manufacturing facilities in order to maximize revenue, increase profitability, and capture international market opportunities. The division also acts as the linear programming (LP) gatekeeper for wholly owned refineries and the integrated global MPIMS model, which is used for optimizing global crude allocation and exploration of new international markets and integration options.

The Asset Economist works with refineries, Aramco Trading Company (ATC) and the Global Optimizer team to optimize refinery's crude allocation, crude mix, and products slates. With expertise in refinery operations, market dynamics, commercial capabilities, and linear programming modelling, will produce a sound plan to help ensure the highest returns of Aramco's downstream assets; and is also accountable to develop, monitor and execute the monthly short operating plan.

Key Responsibilities
Drive commercial optimization at the local LP runs at the individual refinery.
Responsible to generate crude relative values and crude ranking.
Provide both market and refinery operations outlook for yearly business plan.
Provide monthly major constraints impact on asset for logistic unit performance and investment requirements needed.
Review and challenge constraints to the individual LPs of each refinery (potentially run limited constraint model to create the baseline for ideal LP output).
Coordinate with ATC to reflect Saudi Aramco's market perspective on the individual Refinery LPs.
Create sensitivities, trade-offs and scenarios for each of the individual LPs.
Work with other asset economists within the same region to consolidate the LPs of refineries within the same region and explore optimization opportunities.
Defend refinery interest during trade-off evaluations (after the central optimization team issues LP differentials) while keeping integrated optimization objective in mind.
Provide both market and refinery operations outlook for yearly business plan.
Coordinate with the refineries, ATC and the central Optimization team (and potentially other stakeholders) to execute short-term (within the production month) optimization opportunities.
Identify, assess and review strategic and commercial viability of potential identified investment opportunities to improve overall viability of the system.

Minimum Requirements
B.S. degree in Engineering discipline, an MBA is preferable.
At least eight years' experience in refining business, to include technical and commercial aspects.
Experience using LP models is preferred.
Thorough knowledge of engineering practices, economic principles and calculation methods.
Expert in international business and cross-cultural professional practices.

Certificates

Title : Fundamental of Engineers (FE)
Req./Pref. : Preferred

Working environment

Our high-performing employees are drawn by the challenging and rewarding professional, technical and industrial opportunities we offer, and are remunerated accordingly.

At Aramco, our people work on truly world-scale projects, supported by investment in capital and technology that is second to none. And because, as a global energy company, we are faced with addressing some of the world's biggest technical, logistical and environmental challenges, we invest heavily in talent development.

We have a proud history of educating and training our workforce over many decades. Employees at all levels are encouraged to improve their sector-specific knowledge and competencies through our workforce development programs - one of the largest in the world.