Eni

Featured Employer
Grangemouth, Scotland, United Kingdom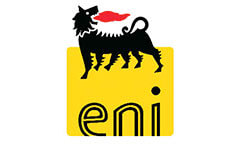 ---
ELECTRICAL & INSTRUMENT RELIABILITY ENGINEER- IRC217885

At Eni, we are looking for an Electrical & Instrument Reliability Engineer within Versalis UK in Grangemouth, Scotland. You will be responsible for supporting proactively E&I department and workshop E&I, replacing Electrical and Instrumental engineers and supervisors in case of their absence.

About Chemical Versalis UK

Versalis is an international subsidiary of Eni specializing in the production of chemicals. We lead the market in a range of businesses including plastic and rubbers alongside a fast-growing bio-based business. We are Italy's biggest chemical company in terms of turnover, number of employees and production volumes and we're focused on meeting our customers' requirements while simultaneously embracing sustainable and competitive growth.

We pursue these goals through product innovation, reducing energy consumption and a relentless focus on safeguarding our people and the environment both inside and outside our facilities. With opportunities throughout Italy, China, Germany, France, USA, Ghana, Congo and a number of other countries, our team is made up of astute and accomplished individuals who all work together to help expand Versalis' presence on a global scale.

As a member of the Engineering Team at Versalis UK you will be responsible for :
Reacting to unplanned plant failures, by assessing the failures and failure mechanisms, implementing repair strategies in order to return to service in the safest and efficient manor, using a RCA approach.
Reviewing of preventative maintenance Plan and progress reports management, by collating information through SAP or ANTEA: SIL rated inspection reports, SIF audits, UPS and Generator maintenance and overhaul, hazardous area inspections, motor and switchgear maintenance reports, MCC and starters, transformers, pneumatic and electric actuators, valves of controls, instruments for flowmeters temperature pressure weight.
Using of electronic maintenance system, SAP to generate notifications/work orders, purchase materials and services, plan and structure plant assets and critical spare lists and record historic information and asset registers (for electrical and instrumental assets).
Following and implementing instructions / procedures for electrical and instrumental work.
Writing and reviewing risk assessments in accordance with Management of Health & Safety at work act.

This is the opportunity for you if you have these skills and requirements :
Knowledge of English
Degree in Electrical Engineering or equivalent, ideally with at least 3 years' experience within a top tier COMAH Petro-chemical site.
Electrical HSE guide line ( e.g. HSE230, HSG 85, HSR25) and with the British standard related to HV, ML, LV and UPS.
Direct the Asset Inspection process to ensure compliance with the Statutory and Integrity inspection schedule as well as compliance with asset maintenance routines for all instrument and electrical equipment, to ensure safe and reliable plant operation.
This refers to SIS function checking and calibration, hazardous area inspections and the preventive maintenance routines for all other instrument / electrical equipment.
The preparation and endorsement of functional test and calibration procedures is an integral part of this function.
Between an exclusive electrical or instrumental background, it will be to preferred an electrical background (with focus on High Voltage and medium voltage)
Computer literate with Word, Excel, Microsoft project, SAP.

Location:

Grangemouth, Scotland

Contract type:

Permanent

At Eni, people are the key to our success, which is why our values are focused on diversity, and lifelong learning.

Eni evaluates applications regardless of candidates' personal and cultural characteristics or orientations. If your application is among those most in line with the required profile, you will be contacted to continue the selection process .

Together we have greater energy.

#LI-EIRL
Eni S.p.A.
Welcome to Eni – and your future with a dynamic global business that operates across the entire energy supply chain. Eni's 30,000 employees can be found on virtually every continent. Throughout the 67 countries we operate in, we work on some of the most significant energy projects in the world.
Our activities span oil and natural gas exploration, field development and production, as well as the supply, trading and shipping of natural gas, LNG, electricity, fuels and chemical products.
We've grown dramatically since our beginnings in 1953, but we've stayed true to our roots in many ways. Today we may be one of the largest companies in Italy and among the world's most successful oil and gas companies in exploration, but our culture remains genuinely people-focused. Our values of respect, integrity and sustainability guide every aspect of our operations.
As for the future, we're adapting to rapidly shifting market conditions as we complete our transformation into a fully integrated oil and gas company. Through our strong commitment to digitalisation and decarbonisation, Eni will continue to create sustainable value within this changing energy landscape.
We're not only one of the world's most successful energy companies — we pride ourselves on being a dynamic and exciting place to work as well. If you join us, you'll play a key role in shaping the energies of the future.
At Eni you'll enjoy a progressive, inclusive and forward-thinking environment, and a wide range of benefits and rewards. We care about our people's growth, which is why we invest in talent and offer development pathways to give everyone the same opportunity to flourish with us.
Reasons to join us
Take on exciting challenges: Eni's focus is on big and ambitious projects. You'll take on challenging but rewarding work to help us extract energy at depths never reached before.
A multicultural working environment: You'll join a dynamic setting with cutting-edge facilities, the latest technology, and a rich and interesting mix of people from all backgrounds and specialisms.
Make a difference in the world: Our purpose extends further than supplying energy to power the world. Sustainable development and respect for the environment is at the heart of everything that we do.
Training and career growth: We provide training opportunities at the highest standard and encourage self-development, both in a personal capacity and a professional one.
Compensation and incentive programmes: We reward you for your commitment and success through our competitive compensation policy, which is bespoke to each location's local regulations.
Pension programmes: Depending on your location, you could enrol in one of our contributory pension programmes.
ENI ranked in the Global Top 20 in the 2019 Rigzone Ideal Employer Rankings - find out more here.