Perenco

Featured Employer
Norwich, England, United Kingdom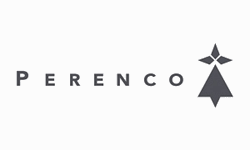 Company: Perenco
Skills: Chemical Engineering, Chemist, Corrosion Engineering
Experience: 10 + Years
Education: Bachelors/3-5 yr Degree
Employment Type: Full Time Salaried Employee
Salary: Competitive
Location: Norwich, England, United Kingdom
---
This is a great opportunity to be an integral part of our wider Integrity Team based in Norwich where you will report directly to the Pipelines, Corrosion & Materials Team Leader. 
The successful applicant will use in-depth knowledge in chemistry to support the integrity team in the early detection of corrosion threats and optimisation of asset-wide corrosion inhibition, as well as asset-wide support for specialised utilisation of chemicals.  The scope of the role has the oversight of 60 platforms and 2 Gas Terminals.
There is responsibility for supporting corrosion modelling, continuous improvement of inhibition processes, control of chemistry and corrosion control matrices (CCCM), chemical analysis and testing and training of personnel in sampling and testing techniques.  An understanding of hydrate control and management is required.  The role directly supports activities, including microbial contamination control, which ensure Perenco UK's assets remain suitable for service until the projected end of field life dates.
Key responsibilities include:
Responsible for the review and maintenance of PUK's corrosion integrity maintenance and mitigation systems for onshore & offshore pipelines, wells, fixed equipment and structures and the associated control strategies. To include, but not limited to, corrosion inhibition strategies, sampling requirements, monitoring, assessment, etc
Provision of specialist chemistry consultancy in support to the Integrity Engineer's review of inspection reports, writing of corrosion management strategies, written scheme of examination updates, repair order preparation, emergent issues, etc
Maintain corrosion management tools within PUK's electronic integrity databases including CCCM  and Chemical Tracking
Assemble a monthly corrosion control report, including appropriate KPIs, trend analysis, highlight of creeping threats, and summary of key chemistry related initiatives in support of continuous improvement of corrosion management and specialist activities
Manage and review the approval of external studies by specialist contractors, as appropriate
Manage costs by controlling spending and promoting a challenging cost culture to ensure Perenco gets value from suppliers and contractors  
Provide, as directed, specialist ad-hoc support to wider PUK teams including Projects, and on occasions wider Perenco business
Support chemicals budget, tracking and reporting of chemical usage
Trending of chemical, corrosivity and microbially influenced corrosion data, including daily tracking of chemical usage (to confirm injection targets are being met)
Constant improvement of produced fluid chemistry in support of asset fitness for service until EoFL
Identification and specification of sample point requirements and procedures, including training of responsible technical staff
Tracking of critical operations compliance with regards to dosing and management of chemicals
Liaison with chemical analysis laboratories for definition of test requirements, assurance of test quality and budget control through considered approval of POs
Auditing of site dosing equipment and practices including HSE issues.
Provide technical support for HAZID, HAZOP and Risk Assessments
Provide technical support for HSE advisors particularly for application and use of chemicals.
Safety Related Tasks
Immediate recognition of defects & anomalies which represent a serious threat to safety/integrity & timely/appropriate communication, notification and advice to integrity engineers, line management & operations staff as appropriate
Risk Management - Understand operational risk to ensure that Perenco UK is not taking inappropriate risks in executing its work.  This requires a good knowledge of HSE acceptable standards and risk management tools
Personal Protection - Provide advice on chemical hazards, protection and PPE associated with use of chemicals
Material Safety Data - Provision of material safety data (MSDS) information and revision for new and non-standard chemicals
Qualifications / Experience:
The minimum requirement for this position is a recognised chemistry degree and demonstrable practical experience in oil and gas upstream production and laboratory analyses and testing
Ideally over 5 years' experience in a production chemistry role in upstream oil and gas, or demonstrable experience in chemistry, sampling, analytical tools, and corrosion integrity management
With an analytical eye for detail, the incumbent should have a pro-active, hands-on, and innovative approach to problem solving and good interpersonal, IT and communication skills.  This includes extensive chemical supplier and laboratory service provider contacts
Whilst this role is office based there is a requirement to travel offshore and to operational sites
The position requires a working knowledge of Environmental legislation including BEIS submissions for use and application of chemicals in use
Benefits
At Perenco we value and reward our people, offering competitive salaries and a wide range of benefits including:
Life Assurance
Private Medical Insurance
Flexible Benefit Allowance
Defined Contribution Pension
Discretionary Bonus
25 days holiday + bank holidays