Sapura Talent Limited

Featured Employer
Singapore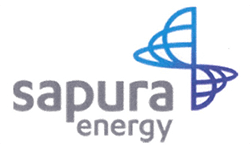 Company: Sapura Talent Limited
Skills: Diving
Experience: 2 + Years
Education: High School/Secondary
Location: Singapore
---
Requirement - Qualifications & Certifications
IMCA recognized Air or Bell Dive Supervisor
Current/valid offshore medical/survival course suitable for geographical area of work
Introductory DP Course
First Aid Course
Management Training
Valid Letter of Appointment as an Air Diving Superintendent.
Preferably Singaporean however any nationality would be welcome to apply for this position
Experience
Minimum of 3 years' experience as an Air Diving Supervisor with adequate knowledge for the type of project undertake.
At least have 2-3 years experience in Single Buoy Mooring (SBM) and pipeline offshore work
Extensive knowledge of diving operations including diving emergency management
Experience of managing and maintaining the safety of a dive team during operations
Experience of working on a variety of vessels with dynamic positioning across geographical regions as a Supervisor including understanding of diving in anchor patterns and a basic knowledge of dynamic positioning systems.
Main Responsibilities
Has primary responsibility for the Health, Safety and welfare of all personnel directly under their supervision.
Responsibility for the safe execution of the diving work, in accordance with the relevant legislation, contract and company diving and project procedures.
Responsibility for the safety of the divers in conjunction with the LSSI Chamber Operator during air dive operations in accordance with site specific dive system operating procedures.
Responsible for keeping the DP operator informed of any change in status of the diving operations. He will keep the bridge informed of belt/basket movements and when divers leave and return to the bell/basket. He shall inform the bridge immediately in the event of an emergency. Where operations are performed from an installation he shall keep the control room fully informed.
Responsible for all diving related deck activities.
Ensuring that all equipment and stores used by the diving team are in a satisfactory condition about performance, maintenance and calibration necessary to carry out the operation.
Has a specific duty to terminate the operation if he considers that a malfunction of any part of the diving system would prejudice the safety and/or satisfactory completion of the operation
Sapura Energy Berhad ("Sapura Energy" or "Group") is a fully-fledged upstream player headquartered in Malaysia and one of the world's largest integrated oil and gas services and solutions providers.

We provide a full spectrum of capabilities that covers the entire value chain of exploration, development, production and rejuvenation as well as decommissioning and abandonment.

With a multinational workforce comprising over 13,000 employees spanning 51 nationalities, comprehensive world-class assets and project management capabilities, the Group's global presence is visible in over 20 countries. This includes Malaysia, China, Australia, Brazil, the United States of America, as well as those in Western Africa and the Middle East.

Sapura Energy is an international company with employees and clients from the world over. We offer opportunities to enhance your career across a full range of exciting roles in the upstream oil and gas industry: Fabrication, hook-up and commissioning, drilling services, production and exploration, geotechnical and geophysical survey, installation of pipelines and facilities, marine, diving and remotely operated underwater vehicle (ROV) services, operations and maintenance services.