Weatherford

Featured Employer
Stavanger, Norway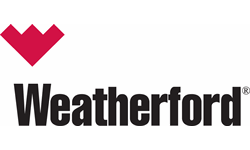 Company: Weatherford
Skills: Project Management
Education: Bachelors/3-5 yr Degree
Location: Stavanger, Norway
---
Overview
Weatherford is the leading wellbore and production solutions company. Operating in more than 80 countries, the Company answers the challenges of the energy industry with its global talent network of approximately 20,000 team members and 600 locations, which include service, research and development, training, and manufacturing facilities. Visit weatherford.com for more information or connect on LinkedIn , Facebook , Twitter , Instagram , or YouTube .
We're looking to the future with a clear vision and a strong mission.
Our goal is to address the headwinds facing the industry, revolutionize the oilfield with digital technology, integrated solutions, and world-class talent.
We accept every challenge for the benefit of our Company, our industry, and the world. Our technology leadership delivers solutions that rise to every occasion, supply the best outcomes in each operation, and give power to all customers.
Weatherford offers competitive compensation, a comprehensive benefits program and opportunities for on-going training and career development. VEVRAA Federal Contractor - Priority Referral Requested.
Weatherford is an Equal Opportunity Employer Females/ Minorities/ Veterans/Disabled and gives consideration for employment to qualified applicants without regard to race, color, religion, age, sex, sexual orientation, gender identity, national origin, disability or protected veteran status.
Responsibilities
The Integrated Service & Project Manager Norway will play a lead role in driving the growth of the recently established Integrated Services & Projects (ISP) business unit within the North Sea Geozone. The ISP business unit has been created to front-end the provision of value-add integrated solutions, involving multiple Weatherford Product Lines and/or third party services jointly offered to the end-client as part of a partnership, alliance, collaboration, contract or subcontract relationship.
The ISP Project Manager will play a role in establishing a good working environment between the different PL's involved. The position will be the focal point towards the client and responsible for the planning, organization, leadership and management of operations with the main objective of this role to ensure the delivery of consistent and superior service, safety, quality, and technical support and effectiveness required to exceed expectations of our customers, while maximizing operational efficiency and minimizing costs.
The ISP Project Manager will supervise and coordinate the activities and operations associated with the project, include planning, budgeting, monitoring and reporting.
It is essential the Project Manager is given the authority and support required in order to ensure success. The Project Manager will be responsible for the continuous improvement of the operations throughout the campaign, where the Project Manager together with the project team will monitor the operations looking for ways to bring efficiencies through process and procedure. Key Performance Indicators (KPI) will be set and utilised to benchmark the performance. KPI's will be agreed and set by the client's goals, the contract terms and Weatherford Norway's goals.
The ISP Project Manager will work closely to the ISP Manager to establish working routines and practises, according to established requirements for ISP projects.
Client and Communication
Together with the ISP Manager, PL OMS, ensure that the project team organization is optimally suited to identify customer needs and problems, to offer them the most appropriate and cost effective solutions, to deliver the best job execution with outstanding service quality, and to systematically evaluate results obtained to further improve services in accordance with QHSSE, Operational Excellence plans and continuous improvement concepts
Actively promotes a Weatherford culture in the area and supports all area initiatives and teams
Regularly communicates field performance, support and quality objectives to Country/Area ISP Management
Closely follows-up and reports on competitor's activity (if any) with the client
Conducts regular customer Service Quality Review meetings in conjunction with PL's to ensure our services, products and technical support meet their complete satisfaction
Coordinate feedback to client according to contractual obligations
Vision and Leadership
Promotes an environment of One Weatherford, trust, care and respect built on open two-way communication, empowerment, employee achievement and the use of positive reinforcement and disciplinary action when required
Establish and maintain an effective skilled support structure to meet the needs of the business in the short and longer term, maximizing reliability and quality and minimizing cost exposure
Financial Performance
Assists in defining the budgetary requirements based on customer activity plans, and then manages it in the most productive and cost-efficient manner
Accountable for meeting the area's financial goals through optimum utilization of personnel, equipment and material resources, the set-up of proper control systems and sound expense control
Oversees material and supply inventory to ensure effective levels of stock and inventories are kept to a minimum while meeting the area operational requirements and utilization forecast
Safety and Compliance
Always demonstrate effective Safety leadership to enhance the organisation's commitment to safety performance and ensure that Health, Safety, Environment and Quality and Reliability are the responsibility of all employees
Regular interaction and communication to Country/Area and Region management of improvement areas and opportunities with respect to the operations
Address QHSE and Reliability issues at the time of their identification and implement the appropriate strategies in conjunction with appropriate management matrix that maintain QHSE awareness throughout the workforce
Delivery
Organizes personnel, equipment and material resources in the most productive and cost-effective way to meet activity demands.
Regularly assess the resources and support required to perform a safe and high-quality job and ensure strict adherence to Service Quality and Safety Standards
Constantly evaluates the safety effectiveness of operations through systematic analysis of near-misses and accidents, to promptly determine their cause and the corrective actions required in terms of personnel awareness/training / equipment standards/maintenance. Is actively involved in Root Cause Analysis for all incidents affecting safety and service quality in the area.
Maintains an in-depth knowledge of Customer's activity plans and local market conditions to help forecast activity trends to assist in the preparation of the business plans
Reviews the maintenance of the district's equipment and recommends necessary actions or modifications in accordance with Weatherford standards and policies
Fosters and leads for continuous improvement initiatives to ensure that the internal process within the organization meet the needs of the business
Team Building and Mentoring
Leads and motivates employees in the project team to work to the best of their ability as part of the team through open communications, regular meetings, coaching and counselling, attention to their needs, recognition and rewards for their individual contributions and collective accomplishments
Creates an environment of accountability where each employee is held to the same standard of accountability for their actions irregardless of their span of control or scope of responsibility
Delegates responsibilities and activities as necessary to enhance the role of every team member
Oversees the training of field personnel, trying to maintain the necessary balance between the area's operational requirements and individual development needs.
Qualifications
An Engineering Degree is essential.
Strong leadership and management skills with an ability to balance and prioritize competing interests.
Proven ability to build/maintain strong relationships both internally and externally.
Excellent influence and English communication skills, both verbally and in writing.
Norwegian language skills would be preferred.
Ability to accurately assess, solve, implement, and communicate solutions to problems.
Proven focus on customer service and delivery with an extensive knowledge of oilfield equipment, parts and services.
Ability to work in high pressure situations, balancing both client and business expectations.
Range and depth of experience in business management, budget control, people management and safety leadership.
Previous responsibility for financial results, including a history of project managing to result for both productivity and cost efficiency.
Advance knowledge of Weatherford products and services is preferred.