Saudi Aramco (ASC)

Featured Employer
Saudi Arabia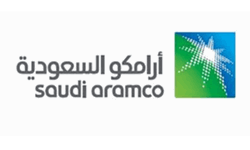 Company: Saudi Aramco (ASC)
Skills: Chemical Engineering
Experience: 15 + Years
Education: Masters Degree
Location: Saudi Arabia
---
Aramco energizes the world economy.

Aramco occupies a unique position in the global energy industry. We are the world's largest producer of hydrocarbons (oil and gas), with the lowest upstream carbon intensity of any major producer. With our significant investment in technology and infrastructure, we strive to maximize the value of the energy we produce for the world along with a commitment to enhance Aramco's value to society.

Headquartered in the Kingdom of Saudi Arabia, and with offices around the world, we combine market discipline with a generations' spanning view of the future, born of our nine decades experience as responsible stewards of the Kingdom's vast hydrocarbon resources. This responsibility has driven us to deliver significant societal and economic benefits to not just the Kingdom, but also to a vast number of communities, economies, and countries that rely on the vital and reliable energy that we supply. We are one of the most profitable companies in the world, as well as amongst the top five global companies by market capitalization.

Overview

Saudi Aramco is looking to appoint a Petrochemical Industry Specialist to join the Energy Outlook Group within Strategy & Market Analysis organization.

The core function of Strategy & Market Analysis is to advise the company on energy markets and outlooks, economic evaluations, oil and products pricing, macroeconomic outlook, and international energy policies and regulations, and also assist in business planning and strategy formulation.

The Petrochemical Industry Specialist is required to offer corporate management and other organizations with general market outlook, current and estimated regional petrochemical economics (products prices, margins, capital costs, and other related activity), petrochemical capacity developments and opportunities that could affect the company's petrochemicals capital program. The Specialist will monitor current and future regulations, and short and long-term market dynamics to identify possible impact on the Company's petrochemical business.

Key Responsibilities
Develop the Company's short and long-term global petrochemical and downstream industry outlook, including: global and regional changes in capacity levels, changes in feedstock, total production rates by major product groups, global and regional trade balances, the general industry margins and profitability trends.
Develop long-term product price forecasts by product type and region for investment evaluation and potential opportunities.
Monitor and assess the impact of international regulations on global and regional petrochemical businesses.
Prepare and present reports and presentations for the business plan.
Provide analysis, evaluation and interpretation of current and future trends to support projects, processes, and the company's capital investment decisions.
Regularly follow up on petrochemical market trends and new developments.
Develop and maintain contacts within the industry.
Report on issues that are relevant to Saudi Aramco's petrochemical activities based on market intelligence.
Provide expert judgment, for queries from management.
Regularly interact with other professionals in other organizations involved in capital planning and economic analysis.
Assist in the training, development and mentoring of younger staff.

Minimum Requirements
Bachelor's Degree in Chemical Engineering or related field.
MBA or Master's degree in Economics is desirable.
At least 15 years of experience in analyzing petrochemical industry trends. Five or more years of relevant modeling and forecasting experience within a large petrochemical consultancy or organization.
Thorough understanding of the economic and business factors related to the petrochemical industry with substantial experience of applying that knowledge to forecasting of potential future trends.
Sufficient understanding of petrochemical projects is required to conduct insightful economic analysis of capital investments.
Solid understanding of the strength and limitations of various modeling techniques and methodologies when applied to forecasting future trends of the general petrochemical market and to specific products.
Ability to look at a situation both from a general perspective as well as to penetrate into issues in depth when required.
Proven ability to communicate effectively with management at all levels within the organization.
Strong written and oral communication skills. Ability to communicate complex technical and commercial concepts in a clear and succinct manner to individuals and groups from diverse professional backgrounds.
Hands-on person who will immediately achieve the professional respect of others, possesses long-term practical experience in working in the petrochemical industry.
Able to work effectively with a minimum supervision on relatively unstructured tasks.

Working environment

Our high-performing employees are drawn by the challenging and rewarding professional, technical and industrial opportunities we offer, and are remunerated accordingly.

At Aramco, our people work on truly world-scale projects, supported by investment in capital and technology that is second to none. And because, as a global energy company, we are faced with addressing some of the world's biggest technical, logistical and environmental challenges, we invest heavily in talent development.

We have a proud history of educating and training our workforce over many decades. Employees at all levels are encouraged to improve their sector-specific knowledge and competencies through our workforce development programs - one of the largest in the world.