Saudi Aramco (ASC)

Featured Employer
Saudi Arabia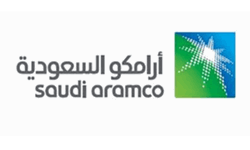 Company: Saudi Aramco (ASC)
Skills: Business Development
Experience: 9 + Years
Education: Masters Degree
Location: Saudi Arabia
---
We are Aramco
Our high-performing employees are drawn by the challenging and rewarding professional opportunities we offer, and by the opportunity to make a positive difference through their work. At Saudi Aramco, we give our people the opportunity to do the work they dreamed of doing and support them in achieving more than they thought possible.
Overview
The Downstream Business Development Department (DBDD) implements Aramco's Downstream growth strategy through the development of profitable investments, mergers and acquisitions (M&A), and joint ventures; including securing long-term placement of crude oil in facilities with substantial conversion of liquid feeds to chemicals, while providing opportunities for product marketing and technology licensing. DBDD identifies, evaluates, screens, reviews and recommends global business development opportunities such as mega JV greenfield and brownfield projects, mergers and acquisitions in line with the Downstream strategy and in coordination with other Downstream organizations.
The Business Development Analyst is responsible for planning and supporting implementation of effective projects and transaction delivery; including evaluation, structuring and negotiating all projects and deals relating to growth opportunities in the refining, petrochemicals, trading, retail and lubricants segments. This role is also responsible for engaging and working constructively within Aramco and with Joint Venture partners to achieve alignment with relevant internal and external stakeholders throughout the transaction process; as well as structuring and developing opportunities in a way that has a strong strategic fit with the endorsed Downstream strategy through the entire transaction cycle, with the aim of successful conclusion in the form of formal definitive agreements.
Reports to the Saudi Aramco Downstream Business Development (DBDD) Management, Business Development Consultants and Specialists on the status of individual projects ongoing within the DBDD project portfolio.
Key Responsibilities
Supports Business Development Specialist on business development process from screening through transaction closure, including screening and validation of activities against proposals progress through stage gates, prioritizing business proposals against internal investment criteria and the Downstream strategy.
Performs analysis on the scope, objectives and key business principles of transactions, offering commercial and technical solutions that constitute the company's business offering.
Supports business development activities encompassing: creating and developing partnerships along the Downstream value chain; developing business proposals; and identifying suitable partnership strategies and business models to maximize value creation for Aramco.
Supports portfolio companies, manages development of commercial agreements and provides administrative direction to less senior staff in reviewing legal documents; which include head of terms, memorandums of understanding, cost sharing and shareholder agreements.
Performs analysis on the negotiation strategy development and execution.
Coordinates with internal subject matter expert groups (Law, Finance, Strategy & Market Analysis, Technical Services) to ensure deal progress.
Works with internal organizations, external advisors and prospective partners to promote new business opportunities.
Supports in the technical development and economic justification of capital programs, and alternatives to proposed capital projects.
Liaises with other departments to identify growth opportunities and capture synergies between assets.
Produces margin improvement opportunities in current refining and chemicals assets with Consultants in context with the competitive landscape and market fundamentals, and shares insights to the management.
Provides commercial and technical expertise in executing the downstream strategy, including appraisal of strategic options, identification of strategic tradeoffs and implementation plans.
Prepares Management Committee briefs and presentations.
Minimum Requirements
Bachelor's degree in Engineering (Chemical preferable, or other disciplines), Business, Finance or Economics; an MBA or other relevant advanced degree, and /or professional certifications such as Project Management Professional (PMP), Certified Financial Analyst (CFA) and Certified Management Accountant (CMA) are strongly preferred.
At least nine years of professional experience in business development, with a strong track record of economic and commercial evaluations for major refining and chemicals projects, and a deep understanding of associated operations and integration of assets.
Proven track record of successfully developing strategies and vision to develop an emerging business within a large well-established organization.
Strong business development and partnership development experience, including: establishing anchor projects with key partners, and bringing companies together as co-investors in a large project investment.
Excellent understanding of financial analysis and valuation methodologies, commercial principals and mechanisms related to a transaction, and various types of commercial transactions.
Ability to navigate and influence complex internal stakeholder groups to ensure successful business outcomes.
Good grasp of international business and cross-cultural professional practices.
Certificates
Title : Certified Financial Analyst (CFA)
Req./Pref. : Preferred
Title : Certified Management Accountant (CMA)
Req./Pref. : Preferred
Title : Certified Project Management Professional (PMP)
Req./Pref. : Preferred
Explore our career opportunities
We are a global company with over 70,000 employees. Be part of a diverse global culture, working on challenging projects with dynamic, talented people in a world-class environment.
If you are interested in applying for a porisiton at Saudi Aramco, then please submit your complete application documents (CV and motivation letter).