Saudi Aramco
Saudi Arabia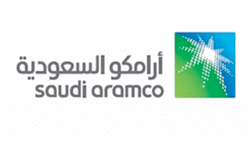 Company: Saudi Aramco
Skills: Business Development
Experience: 15 + Years
Education: Masters Degree
Location: Saudi Arabia
---
We are Aramco

Our high-performing employees are drawn by the challenging and rewarding professional opportunities we offer, and by the opportunity to make a positive difference through their work. At Saudi Aramco, we give our people the opportunity to do the work they dreamed of doing and support them in achieving more than they thought possible.

Overview

Aramco purchased a 70% stake in SABIC to accelerate its downstream strategy and leverage petrochemicals growth opportunities. A Collaboration and Integration Committee (CIC), with senior leaders from Aramco and SABIC, was established to optimize this investment by integrating upstream production with SABIC feedstock; expanding capabilities in procurement, supply chain, manufacturing, marketing and sales; complementing geographic presence, projects and partners; and increasing the resilience of cash flow generation with synergistic opportunities. Aramco's SABIC Affairs and Integration Department (SA&ID) has the responsibility to represent Aramco's interest, support the CIC and manage the relationship and interactions with SABIC.

The Business Development Specialist in SA&ID reviews SABIC business development submissions; provides assistance in sourcing, screening, analyzing, planning and developing new business ventures, or a portfolio of ventures; provides high-level professional expertise in the development and management of new business ventures; assists SABIC in leading business portfolios and managing development of commercial agreements; providing administrative direction to analysts in reviewing legal documents; supports SABIC in managing negotiation strategy and execution; and supports SABIC in presenting business cases to Aramco in order to pass the required approval gate at Management Committee and/or Board meetings.

Key Responsibilities
Manages business development processes from screening, early engagements, studies, negotiation, and other required activities to progress proposals through stage gates all the way to deal closure.
Leads business development activities encompassing: creating and developing partnerships along the value chain; developing business proposals; and identifying suitable partnership strategy and business models to maximize value creation for Aramco.
Assists in the technical development and economic justification of capital programs, and alternatives to proposed capital projects.
Liaises with other departments to identify growth opportunities and capture synergies between assets.
Studies margin improvement opportunities in current refining and chemicals assets in context with the competitive landscape and market fundamentals.
Supports sustainability projects in line with environmental standards and decarbonization targets.
Provides commercial and technical expertise in executing the downstream strategy, including appraisal of strategic options, identification of strategic tradeoffs and implementation plans.
Represents Aramco in professional societies, standard committees and conferences.
Prepares, reviews and presents Management Committee briefs and presentations.
Provides developmental and mentoring support to Business Development Analysts.

Minimum Requirements
Bachelor's degree in Engineering, Business, or Economics. MBA or a relevant advanced degree is strongly preferred.
15 years of professional experience in business development, with a strong track record of economic and commercial evaluations for major chemicals and refining projects, and a deep understanding of associated operations and integration of assets.
Proven track record of successfully developing strategies and vision to develop an emerging business within a large well-established organization.
Strong business development and partnership development experience, including: establishing anchor projects with key partners and bringing companies together as co-investors in a large project investment.
Excellent understanding of financial analysis and valuation methodologies, commercial principals and mechanisms related to a transaction, and various types of commercial transactions.
Expert in navigating and influencing complex internal stakeholder groups to ensure successful business outcomes.
Expert in international business and cross-cultural professional practices.
Strong understanding of the petrochemicals industry, market Intelligence and familiarity with short-term and long-term strategic planning would be a preferred.

Certificates

Title : Certified Financial Analyst (CFA)
Req./Pref. : Preferred

Title : Certified Management Accountant (CMA)
Req./Pref. : Preferred

Title : Certified Project Management Professional (PMP)
Req./Pref. : Preferred

Explore our career opportunities

We are a global company with over 70,000 employees. Be part of a diverse global culture, working on challenging projects with dynamic, talented people in a world-class environment.

If you are interested in applying for a porisiton at Saudi Aramco, then please submit your complete application documents (CV and motivation letter).