Saudi Aramco
Saudi Arabia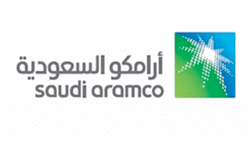 Company: Saudi Aramco
Skills: Chemical Engineering, Modeling
Experience: 10 + Years
Education: Bachelors/3-5 yr Degree
Location: Saudi Arabia
---
We are Aramco

Our high-performing employees are drawn by the challenging and rewarding professional opportunities we offer, and by the opportunity to make a positive difference through their work. At Saudi Aramco, we give our people the opportunity to do the work they dreamed of doing and support them in achieving more than they thought possible.

Overview

The Fuels & Lubricants Affiliates Affairs Department manage Saudi Aramco joint venture portfolio investments to achieve profitable and sustainable performance. This is achieved through aligning Saudi Aramco and affiliate strategies, unlocking synergies within the portfolio, and delivering technical engineering and human resource support while providing visibility to Saudi Aramco management.

The Linear Program Modeling Specialist supports to ensure that Saudi Aramco realizes the most value from its JVs by assessing the structure, configuration and performance of the assets, and advising and influencing to improve or optimize these assets in order to maximize shareholder value. This role may work across all JVs or be tasked to focus on specific ones through involvement in projects, studies and/or ad-hoc work. She or he will also evaluate or propose new projects to improve the net margin of these assets and will develop these projects configurations and review engineering contractors' documents related to LP models, economic models and other engineering deliverables. He or she would also review and propose pricing structures for synergy streams from or to these assets to ensure a fair valuation from the shareholder prospective.

Key Responsibilities
Use linear programing techniques to identify performance gaps and opportunities for configuration alterations or upgrades in refinery and petrochemical units.
Acts as an advisor to Saudi Aramco Corporate and Executive Management, Management Committee, and to the highest levels within the JVs, including JV Boards of Directors.
Uses linear programming techniques to evaluate new projects and proposals.
Germinates new ideas that could then be implemented on a large scale and have significant impact.

Minimum Requirements
Bachelor degree in Chemical Engineering.
At least 10 years' relevant linear programming experience at top-tier consulting firms and/or major refining or petrochemical companies, with proven expertise in optimizing refinery and petrochemical processing.
Proven ability to utilize a disciplined, structured and inclusive approach to arrive at effective conclusions and actions.

Certificates

Title : Fundamental of Engineers (FE)
Req./Pref. : Preferred

Explore our career opportunities

We are a global company with over 70,000 employees. Be part of a diverse global culture, working on challenging projects with dynamic, talented people in a world-class environment.

If you are interested in applying for a porisiton at Saudi Aramco, then please submit your complete application documents (CV and motivation letter).