Saudi Aramco
Saudi Arabia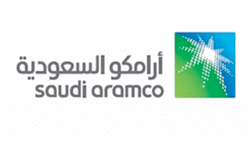 Company: Saudi Aramco
Skills: Fire Protection
Experience: 15 + Years
Education: Masters Degree
Location: Saudi Arabia
---
Aramco energizes the world economy.

Aramco occupies a unique position in the global energy industry. We are the world's largest producer of hydrocarbons (oil and gas), with the lowest upstream carbon intensity of any major producer.

With our significant investment in technology and infrastructure, we strive to maximize the value of the energy we produce for the world along with a commitment to enhance Aramco's value to society.

Headquartered in the Kingdom of Saudi Arabia, and with offices around the world, we combine market discipline with a generations' spanning view of the future, born of our nine decades experience as responsible stewards of the Kingdom's vast hydrocarbon resources. This responsibility has driven us to deliver significant societal and economic benefits to not just the Kingdom, but also to a vast number of communities, economies, and countries that rely on the vital and reliable energy that we supply.

We are one of the most profitable companies in the world, as well as amongst the top five global companies by market capitalization.

Overview

Job Title: Fire Protection Advisor

Se rves as an advisor and consultant within the Fire Protection Department (FrPD). Provides assistance in technical or administrative matters to FrPD Manager and Division Heads. Initiates and conducts special studies for improving facilities or operation; provides specialized technical services and training in recognized fire operations fields such as hazardous materials response, provides guidance and advice on general fire and rescue operation policies procedures, and training. Develops and promotes comprehensive recommendations to assist in improving fire protection personnel and facilities. The incumbent acts as Department/Division representative to other organizations inside or outside the company, serves on internal or external committees as required. The incumbent provides advice on all aspects of fire operations, evaluation of equipment, design of equipment specification and advices on fire command, administration, and personnel development. Evaluates and reports on existing specialized emergency equipment, tactical operational procedures, training packages, on the job training, and emergency response capability for the FrPD concerning hazardous materials response, fire truck operations and fire protection fixed systems design review. Prepares written documentation with respect to technical assignments, specifications and management of fire protection services.

Key Responsibilities

The main functions/duties of the incumbent are:


Attends all incidents/drills and investigations within the assigned area as required to assist the FrPD Incident Commander. Assists or initiates the incident command system at emergency responses and directs emergency crews accordingly when needed.
Evaluates efficiency and performance of personnel and initiates actions to maximize them. Mentors, coaches, and develops subordinates, performs all duties and functions delegated to by division, or department heads.
Serves as primary advisor to Division Head on fire administration, operation matters, procedures, fire prevention programs, training and equipment maintenance. Conducts as necessary evaluation of field activities, operations, submits reports and recommendations.
Participates in Committees, task forces and subsequent reviews related to department business, emergency planning programs including emergency response plan, pre-fire plans and major exercises. Enforces compliance of company and department safety policies and procedures.
Assists in planning and implementing company and public fire safety education programs. Conducts inspections of all Onshore and Offshore facilities, construction camps, plants, and buildings and submits the necessary reports.


Minimum Requirements

Educational Level: Bachelor's Degree in either Mechanical, Electrical, Chemical or Fire Protection Engineering, or closely related subject

Minimum Years of Experience: 15 years in Fire Service

Other required technical skills:

Must have a sound working knowledge of chemistry concerning fire and hazardous materials and fire service

hydraulics standards and codes such as NFPA and SAES. In addition to knowledge related to salvage and rescue

operations; hazards in producing, refining, transporting crude oil and petroleum products and incident command systems. Excellent command of technical engineering with an ability to analyze complicated challenges and develop safe and cost-effective solutions

Working environment

Our high-performing employees are drawn by the challenging and rewarding professional, technical and industrial opportunities we offer, and are remunerated accordingly.

At Aramco, our people work on truly world-scale projects, supported by investment in capital and technology that is second to none. And because, as a global energy company, we are faced with addressing some of the world's biggest technical, logistical and environmental challenges, we invest heavily in talent development.

We have a proud history of educating and training our workforce over many decades. Employees at all levels are encouraged to improve their sector-specific knowledge and competencies through our workforce development programs - one of the largest in the world.