Saudi Aramco
Saudi Arabia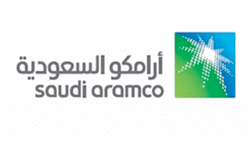 Company: Saudi Aramco
Skills: Environmental Engineer
Experience: 5 + Years
Education: Masters Degree
Location: Saudi Arabia
---
We are Aramco

Our high-performing employees are drawn by the challenging and rewarding professional opportunities we offer, and by the opportunity to make a positive difference through their work. At Saudi Aramco, we give our people the opportunity to do the work they dreamed of doing and support them in achieving more than they thought possible.

Job Purpose

Saudi Aramco is seeking and environmental engineer to join the Air Quality and Meteorology Unit
The environmental / Chemical engineer will provide high level consultations to support Company strategies and policies in Greenhouse Gas (GHG) and Climate related aspects. Candidate shall oversee the development and implementation of the Corporate GHG protocol, and lead new technologies or research initiatives in the field of GHG reduction and challenges related to climate changes aspects. Engineer will also be supporting facility operations, assessing new environmental technologies for Saudi Aramco applications, updating Saudi Aramco engineering standards and procedures, leading environmental audits, reviewing project designs and environmental impact assessments, reviewing of environmental permits, and assuring Saudi Aramco compliance with the governmental agencies' environmental regulations.

Responsibilities
Provide high level consultations to support Company strategies and policies in Greenhouse Gas (GHG) and Climate related aspects.
Oversee the development and implementation of the Corporate GHG protocol, and lead new technologies or research initiatives in the field of GHG reduction and challenges related to climate changes aspects.
Support the professional development of young Saudi engineers in areas related to environmental assessment, management, and technologies.
Establishing business goals and GHG reduction opportunities,
Conducting research and interpreting on air quality and climate change legislation and policy,
Evaluating climate change GHGs emissions pathways and energy outlooks,
Assessing climate change risks and impacts,
Interpreting International and National Ambient Air Quality Standards and Emissions Standards,
Performing research tasks of significant technical complexity, as well as developing and implementing innovative and creative technical solutions.
Interact with government and international entities pertaining to climate change reporting mechanisms.
Supporting facility operations,
Assessing new environmental technologies for Saudi Aramco applications,
Updating Saudi Aramco engineering standards and procedures, leading environmental audits,
Reviewing project designs and environmental impact assessments,
Reviewing of environmental permits, and assuring Saudi Aramco compliance with the governmental agencies' environmental regulations.

Education & Experience Requirements
Master degree in environmental or chemical engineering
5 years experience in environmental fields including Climate Change and GHG management.
Participation in International or National committees related to GHG and Climate Change (i.e.: IPCC, UNFCC) and relevant publications.
Knowledge and expertise of:

World Resources Institute (WRI) GHG Gas Protocol (accounting and reporting standard)
ISO 14064-1
IPIECA/API/OGP Petroleum industry guidelines for reporting greenhouse gas emissions
participation in mandatory or voluntary GHG reporting programs (i.e. EU ETS, US EPA GHGRP, CDP).

Proven experience in establishing and managing GHG emissions management programs at a corporate level, and support reporting requirements related to Climate Change and GHG emissions for Corporate Sustainability reports.
Excellent English communication skills to produce technically-sound reports and presentations.
Experience in Saudi Arabia is highly desirable.

Certificates
Fundamentals of Engineering, Professional Engineering, Chartered Engineer, or equivalent certification is highly desirable.

Explore our career opportunities

We are a global company with over 70,000 employees. Be part of a diverse global culture, working on challenging projects with dynamic, talented people in a world-class environment.