Saudi Aramco
Saudi Arabia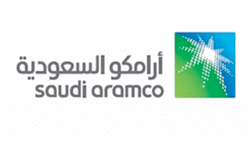 Company: Saudi Aramco
Skills: Legal
Experience: 5 + Years
Education: Bachelors/3-5 yr Degree
Location: Saudi Arabia
---
We are Aramco

Our high-performing employees are drawn by the challenging and rewarding professional opportunities we offer, and by the opportunity to make a positive difference through their work. At Saudi Aramco, we give our people the opportunity to do the work they dreamed of doing and support them in achieving more than they thought possible.

Overview

We are seeking a Government Engagement Advisor to join the Government Engagement Coordination of Corporate Affairs (CA). The Government Engagement Coordination is a new function that is responsible of leveraging CA Presence in Riyadh for Strategic Engagement to address Riyadh's growing importance for local, regional and international business. The focus is to advocate on behalf of the Company's BLs through a carefully designed engagement programs with the company's key stakeholders including the Ministry of Energy and other government entities to ensure:
Relations building and partnerships, while capturing opportunities for potential policy changes
Proactively addressing key corporate issues with BLs and ensuring effective advocacy and full support for their operations
Promoting awareness of the domestic landscape and regulatory changes.

The Government Engagement Advisor primary role is to identify, analyze, and assess trends and developments in the regulatory, legislative and public policy environments, and to identify their ramifications for Saudi Aramco and its interests. The Analyst must also develop and propose decisions or actions that the company should take in order to seize any opportunities or mitigate and manage any risks associated with those trends and developments. Although much of this work involves individual research and writing, the Analyst is also expected to work closely with the other members of the team so that a wider range of knowledge, experience and subject-matter expertise can be applied to the issues or opportunities at hand. As an experienced professional, the Analyst will also be expected to mentor younger colleagues, helping them hone their analytical and writing/editing skills while also serving as a professional exemplar.

Key Responsibilities

As the successful candidate you will hold a Bachelor's degree in Public Policy, economics, Law, communication or other social sciences field from a recognized and approved program. An advanced degree is preferred, particularly in the areas of law or business.

You will have five years of experience in public policy or government relations and advocacy, including at least two in the energy industry or involving the Middle East region.

You must have proven analytical and critical thinking skills, as well as excellent writing and editing capabilities, as most of the work product is in the form of written documents such as regulatory analyses, issue or event briefs, and policy/activity recommendations.

You will demonstrate the ability to make connections between developments in the regulatory and policy space and Saudi Aramco's business and operations, and assess the implications that new policies might have on the company and its short-term and long-term interests.

You will also be able to identify and articulate the secondary and tertiary effects that developments in one policy area may have on other regulatory and policy spheres.

Knowledge and information sharing, as well as a collaborative approach to developing work product, is foundational in Regulatory Affairs, and you will be able to work individually while also engaging closely with other team members.

Arabic language capabilities and a knowledge of Saudi Arabia and the Middle East region are strongly preferred, but not required.

Minimum Requirements

You will be required to scan publicly available sources of information, including specialized media, to identify and understand regulatory and policy trends, as well as gauge the prospects for new legislation and regulations. This will extend to staying up to date with current affairs and social and economic trends within the Kingdom of Saudi Arabia and other key global markets, which help to shape the regulatory environment in which Aramco operates.

You will also be required to engage with colleagues inside Regulatory Affairs and outside the organization to share insights, gather information and data, candidly exchange ideas and perspectives, and pressure test your ideas and recommendations and the ideas and recommendations of others.

You will need to articulate your findings and recommendations in well-written, clear and concise briefings, position statements, and other documents that will be forwarded to members of senior management, including individuals at the highest levels of the company.

You will also be called upon to present information and findings to members of management and to professionals in other parts of the company, and engage with them in collaborative efforts where the regulatory affairs function feeds into a larger corporate program or company initiative.

Finally, you will be expected to spend time and effort to mentor younger professional colleagues, particularly young Saudi nationals, and to provide advice and guidance on their career development and skill-building activities.

Certificates

Data not available

Explore our career opportunities

We are a global company with over 70,000 employees. Be part of a diverse global culture, working on challenging projects with dynamic, talented people in a world-class environment.