Saudi Aramco
Saudi Arabia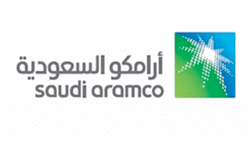 ---
We are Aramco

Our high-performing employees are drawn by the challenging and rewarding professional opportunities we offer, and by the opportunity to make a positive difference through their work. At Saudi Aramco, we give our people the opportunity to do the work they dreamed of doing and support them in achieving more than they thought possible.

Overview

We are seeking a Museum Exhibition Project Manager to join the Museum team in Programs Division of King Abdulaziz Center for World Culture Department.

The Programs Division is responsible for planning and executing all King Abdulaziz Center 's programs, including, but not limited to, the Museum programs, Theater and Performing Arts programs, as well as Keystone and the Outreach programs. In addition, it is responsible for the Library and other educational, scientific, technological programs and administering the Performing Arts productions programs.

The Museum Exhibition Project Manager primary role in the Museum team alongside the curatorial, design teams and Ithra operations and communications team ensuring the development, production and installation of every element of the exhibition is successfully delivered, to museum standards, audience access, on time and to budget.

Key Responsibilities

As the successful candidate you will hold a Bachelor's degree in History of Art and Design, Museum Studies or similar from a recognized and approved program. An advanced degree is preferred.

You will have Fifteen years of relevant experience in delivering museum exhibitions on time and within budget. You will also be able to develop excellent working relationships with colleagues across the museum as well as key external contacts.

The other requirements as listed and use any of the following sentence starters:

You will have the experience in the gallery and museum sector to manage complex exhibit project from concept to completion

You will be also required to demonstrate project management skills with the ability to manage several projects concurrently, maintaining a flexible approach when working under pressure by utilizing the knowledge of museum practice related to the management of objects, loans and transport arrangements and apply experience of tendering processes and ability to negotiate contracts with external contractors and service providers.

You will have the ability to approach to exhibition delivery with the ability to communicate with build contractors, AV and lighting technicians with a good understanding of digital media available in exhibition displays.

Minimum Requirements

You will be required to perform the following:

Review and coordinate the smooth delivery plans of exhibitions ensuring that clear schedules are disseminated and adhered to by all parties.

Provide timely and efficient coordination between the museum and the wider Ithra divisions, ensuring that exhibition information is clearly communicated.

Work closely with the Learning Department and Curators, making sure that the Interpretation Plan for each exhibition is carefully followed.

Also, manage the development of 2D and 3D elements of exhibitions, making sure that Health and Safety and access requirements are met.

Manage tendering processes and, with the support of the head of museum, deliver contractual agreements, oversee the coordination of loan agreements, object transport and insurance arrangements.

Plan and manage the execution of installation and de-installation periods, leading the Technical Team and overseeing all activities on site, including condition reporting. Circulate detailed planning schedules for installations and de-installation to relevant parties, including curators and external contractors, ensuring that all teams are informed of plans well ahead of time.

Maintain meticulous budget records and work with the Finance Department as required to ensure budget administration is carefully managed, and report budget activity to the Senior Project Manager and Head of Exhibitions.

Demonstrate financial awareness and strive to make the museum a financial success making savings where possible and for exhibitions to be delivered on budget

Certificates

Data not available

Explore our career opportunities

We are a global company with over 70,000 employees. Be part of a diverse global culture, working on challenging projects with dynamic, talented people in a world-class environment.