Saudi Aramco
Saudi Arabia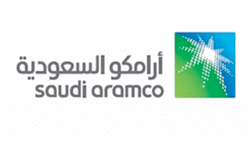 Company: Saudi Aramco
Skills: Operations Management
Experience: 10 + Years
Education: Masters Degree
Location: Saudi Arabia
---
We are Aramco

Our high-performing employees are drawn by the challenging and rewarding professional opportunities we offer, and by the opportunity to make a positive difference through their work. At Saudi Aramco, we give our people the opportunity to do the work they dreamed of doing and support them in achieving more than they thought possible.

Overview

We are seeking an Operations & Crowd Control Specialist to join the Visitor Experience team in Ithra Operations Division of King Abdulaziz Center for World Culture Department.

The Operations and Crowd Control Specialist calls experience in developing and overseeing the implementation of the operational plan for all site operations and is well experienced in dealing with the public to adhere to the standard, attain to upscaling the visitor experience to ensure the on-site-public safety, risk assessment and evacuation plans, the delivery of the services associated with hosting, queuing and hospitality, in order to provide a smooth, safe and sustainable operations.

Key Responsibilities

As the successful candidate you will hold a Bachelors degree in any of the discipline such as Public and Crowded Places and Public Safety Management, International Project Management, Operations, Logistics and Supply Chain Management, Events Management, Crowed Safety and Risk Analysis, Management and Site Engineer from a recognized and approved program. An advanced degree is preferred.

You will have a minimum of Ten years working experience, Five years of experience in a managerial or a supervisory position in Site Operations and Guest Relations experience.

In addition to vast experience in Site Operation Management and Crowed Control, other requirements as follow to complement the job requirement:

You will have to develop and supervise the operational strategies that facilitate the long-term successful implementation and management of the following operational activities: Crowed control, public safety, and customer services transactions management including the safety and public safety environment plans.

You will be able to demonstrate coordinate and monitor the execution plans that directly serve and facilitate the visitor's journeys and wellbeing during their presence at the premises.

It is a requirement to apply benchmarking exercise to identify the best practice in Ithra Operation up to the trend of public operation management and customer experience developments using the technological enhancements resource.

Minimum Requirements

You will be required to perform the following:

Develop the operational plan that include queue management design and deployment, implementation of the crowd management and evacuation plans.

Assess and mitigate the impact of hosted events on crowd flows in Ithra facility and premises, and identify the area of strengths to close the gaps in order to elevate customer experience.

Analyze statistics and share accurate analytical to export variant performance reports to qualitative and quantitative targets and KPI control

It is a requirement to develop safety and emergency response plans, in alignments with Saudi Aramco and associated standards on security and reading systems, response to incident, fights or other issues that may disturb a safe visitor experience

Assess and evaluate the wayfinding and signage plans for the public realm on Ithra premises and facility in coordination with other components within Ithra.

Develop staff training analysis to assess the training needs to acquire the required skills and knowledge through appropriate learning and development programs

Certificates

Data not available

Explore our career opportunities

We are a global company with over 70,000 employees. Be part of a diverse global culture, working on challenging projects with dynamic, talented people in a world-class environment.