Saudi Aramco
Saudi Arabia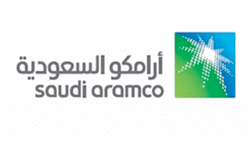 ---
Aramco energizes the world economy.

Aramco occupies a unique position in the global energy industry. We are the world's largest producer of hydrocarbons (oil and gas), with the lowest upstream carbon intensity of any major producer.

With our significant investment in technology and infrastructure, we strive to maximize the value of the energy we produce for the world along with a commitment to enhance Aramco's value to society.

Headquartered in the Kingdom of Saudi Arabia, and with offices around the world, we combine market discipline with a generations' spanning view of the future, born of our nine decades experience as responsible stewards of the Kingdom's vast hydrocarbon resources. This responsibility has driven us to deliver significant societal and economic benefits to not just the Kingdom, but also to a vast number of communities, economies, and countries that rely on the vital and reliable energy that we supply.

We are one of the most profitable companies in the world, as well as amongst the top five global companies by market capitalization.

Overview

We are seeking a Downstream Facilities Planning Specialist to join our Fuels & Lubricants Strategy & Capital Planning Division within the Business Optimization Department (BOD) of our Downstream Business Line. The BOD is responsible for Downstream asset operations, planning, profit and loss, developing and coordinating the capital program in line with the Downstream strategy, as well as creating value through optimization and integration of assets and streams across the portfolio.

The Fuels & Lubricants Strategy & Capital Planning Division is responsible for identifying, evaluating, and optimizing the capital program for all Saudi Aramco Downstream assets. To achieve this, we conduct reviews and assessments of regional and global energy markets, including outlooks, economic and financial evaluations, oil and refined products and chemicals pricing forecasts; perform competing scenario planning; and comprehensively analyze energy policy shifts and regulatory environments and their potential impacts on Saudi Aramco's strategic and competitive positioning.

The Downstream Facilities Planning Specialist's primary role includes reviewing and confirming strategy alignment, as well as developing business cases and economic justifications for capital programs and value creation opportunities to help improve profitability.

Key Responsibilities
Identify and propose value-driven opportunities on asset-level and regional basis to enhance overall profitability in alignment with the company's strategy and long-term goals.
Evaluate the impact of market changes on the economics and competitiveness of capital program projects.
Review and comment on inclusion of new projects in investment plans, and refresh plans accordingly.
Conduct feasibility studies on refineries and petrochemical facilities, with an emphasis on technical and economic justifications and developing long-term business strategies.
Evaluate growth project proposals and JV offtake arrangements.
Assist in the technical development and economic justification of capital programs.
Develop alternatives to proposed capital projects.
Perform process, system and economic evaluations of existing and potential refining and petrochemical facilities.
Direct evaluations of major refining and petrochemical facilities as performed by others.
Prepare and make presentations to Corporate management on refining and petrochemical investment opportunities.
Mentor less experienced facilities planning professionals.

Minimum Requirements
A Bachelor's degree in Engineering.
At least 10 years of relevant experience in refining and chemicals, of which at least five years must have been devoted to strategy and capital planning programs.
Experience in providing consultation and conducting refining and strategy-related reviews and studies, both individually and as part of a team.

Certificates

Title : Fundamental of Engineers (FE)
Req./Pref. : Preferred

Working environment

Our high-performing employees are drawn by the challenging and rewarding professional, technical and industrial opportunities we offer, and are remunerated accordingly.

At Aramco, our people work on truly world-scale projects, supported by investment in capital and technology that is second to none. And because, as a global energy company, we are faced with addressing some of the world's biggest technical, logistical and environmental challenges, we invest heavily in talent development.

We have a proud history of educating and training our workforce over many decades. Employees at all levels are encouraged to improve their sector-specific knowledge and competencies through our workforce development programs - one of the largest in the world.