Saudi Aramco
Saudi Arabia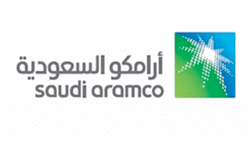 Company: Saudi Aramco
Skills: Modeling
Experience: 10 + Years
Education: Bachelors/3-5 yr Degree
Location: Saudi Arabia
---
Aramco energizes the world economy.

Aramco occupies a unique position in the global energy industry. We are the world's largest producer of hydrocarbons (oil and gas), with the lowest upstream carbon intensity of any major producer.

With our significant investment in technology and infrastructure, we strive to maximize the value of the energy we produce for the world along with a commitment to enhance Aramco's value to society.

Headquartered in the Kingdom of Saudi Arabia, and with offices around the world, we combine market discipline with a generations' spanning view of the future, born of our nine decades experience as responsible stewards of the Kingdom's vast hydrocarbon resources. This responsibility has driven us to deliver significant societal and economic benefits to not just the Kingdom, but also to a vast number of communities, economies, and countries that rely on the vital and reliable energy that we supply.

We are one of the most profitable companies in the world, as well as amongst the top five global companies by market capitalization.

Overview

The Sales & Operations Planning Division's (S&OP) charter is to optimize crude allocation and the operations of global manufacturing facilities in order to maximize revenue, increase profitability, and capture international market opportunities. The division also acts as the LP gatekeeper for wholly owned refineries and the global MPIMS model, and maintains an integrated global planning model which is used for optimizing global crude allocation and exploration of new international markets and integration options.

The Linear Programs (LP) Modeling Engineer consults on complex engineering and LP problems, and reviews existing LP model structures, recommending improvements as required. This role will also have the opportunity to build a new grassroots refinery LP model, mentor and train less-senior LP engineers, and provide specialized technical service in recognized engineering fields.

Key Responsibilities
Run the refinery LP models to optimize refinery systems operations.
Work with all concerned organizations to determine the optimum mode of operation for the facilities.
Define data and work processes required to maintain and update LP models.
Maintain the hydrocarbon LP models by adding or deleting process units and updating yields and stream properties.
Add new LP structures that enhance hydrocarbon system optimization with more operational options.
Work with operation and simulation engineers to ensure that the LP models contains the latest process data.
Perform "back-casting" and issue a monthly report on the LP gap along with required mitigations.
Perform special economic studies using the LP model.
Work with internal stakeholders to ensure that short-range operating plans are aligned with the long-term plans in terms of modeling accuracy.
Ensure that the business plans' LP model contains the latest information and simulations required to develop each plan.
Adapt new best practices in LP modeling.
Mentor less-senior LP engineers and provide structure training as required.
Review operational facility debottlenecks and recommend mitigation measures.

Minimum Requirements
Bachelor's degree in Engineering related field, MBA or a relevant advanced degree is strongly preferred.
10 years of professional experience in oil and refinery industries, with an in-depth understanding of crude, gas, NGL and refinery processing units.
Expertise in LP modeling, with at least three years of experience in Aspen Technology's PIMS model.
A thorough knowledge of engineering practices, economic principles and calculation methods.
Expert in international business and cross-cultural professional practices.

Certificates

Title : Fundamental of Engineers (FE)
Req./Pref. : Preferred

Working environment

Our high-performing employees are drawn by the challenging and rewarding professional, technical and industrial opportunities we offer, and are remunerated accordingly.

At Aramco, our people work on truly world-scale projects, supported by investment in capital and technology that is second to none. And because, as a global energy company, we are faced with addressing some of the world's biggest technical, logistical and environmental challenges, we invest heavily in talent development.

We have a proud history of educating and training our workforce over many decades. Employees at all levels are encouraged to improve their sector-specific knowledge and competencies through our workforce development programs - one of the largest in the world.