Saudi Aramco
Saudi Arabia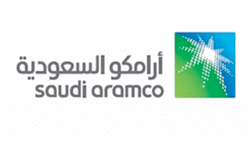 ---
Aramco energizes the world economy.

Aramco occupies a unique position in the global energy industry. We are the world's largest producer of hydrocarbons (oil and gas), with the lowest upstream carbon intensity of any major producer.

With our significant investment in technology and infrastructure, we strive to maximize the value of the energy we produce for the world along with a commitment to enhance Aramco's value to society.

Headquartered in the Kingdom of Saudi Arabia, and with offices around the world, we combine market discipline with a generations' spanning view of the future, born of our nine decades experience as responsible stewards of the Kingdom's vast hydrocarbon resources. This responsibility has driven us to deliver significant societal and economic benefits to not just the Kingdom, but also to a vast number of communities, economies, and countries that rely on the vital and reliable energy that we supply.

We are one of the most profitable companies in the world, as well as amongst the top five global companies by market capitalization.

Overview

The Portfolio & Decision Support Department (PDSD) in the Strategy & Markets (SMA) organization is responsible for developing and maintaining the economic evaluation guidelines as well as supervising their application during the review of all projects that reach Management Committee. PDSD are also responsible for developing the 10-year strategic Investment Plan, including pro-forma financial statements for the company and its business segments.

To strengthen the current team, PDSD are looking for a quantitative financial modeler. The incumbent will participate in the development of pro-forma financial statements (income statement, balance sheet, cash flow statement) and other financial modeling for project appraisal. The incumbent is also responsible for applying stochastic analysis (Monte Carlo simulation). Financial and business modeling needs very specialized skills at the intersection of modeling, accounting and finance and management information systems.

Key Responsibilities

The Financial Modeler will be involved in mid/long term financial analysis as part of business and investment planning, carry out P&L forecasting and model the impact of various corporate strategic scenarios. The Financial Modeler will be working with experienced energy experts in Strategy & Market Analysis and in the business segments. Also, to cover the following duties;
Maintain the financial model of the Company and applying it to estimate the impact of the proposals included in the 10 year strategic Investment Plan (IP) on cash flow and company contributions to the government.
Work across groups in Finance Strategy & Development to ensure inputs, price assumptions, policy parameters, and outputs are aligned.
Reconcile the output from the 10 year Investment Plan to the three-year Business Plan, which are maintained in separate systems.
Handle increasingly complex and frequent requests for financial projections from senior management and senior government officials. Requests require quick turnaround on multiple scenarios.
Implement quality control measures to ensure reported financials are accurate.
Document scenarios and associated outputs, including all changes.
Apply stochastic analysis to pro-forma financial statements to obtain cash-flow-at-risk.
Review the corporate portfolio of existing assets and proposed investments and making recommendations for any necessary adjustments according to approved criteria designed to maintain the desired portfolio diversification, expected rate of return and risk profile.
Maintain templates for investment analysis, project appraisal, and capital budgeting including stochastic analysis.

Minimum Requirements
Bachelor's Degree in Engineering, Finance, Management Information Systems, Statistics, Economics or related specialty, with strong quantitative analysis focus
Graduate degree in a relevant discipline strongly preferred.
At least eight (8) years of experience in quantitative modeling, ideally in the energy and commodities sector, a consultancy or a financial institution.
Self-starter with excellent financial and/or economic modelling skills.
Experience in cash flow forecasting and scenario analysis.
Experience in probabilistic analysis and Monte Carlo simulation.
Experience of modeling under tight deadlines.
Strong written and oral communication skills. Able to communicate what are frequently complex. technical, economic concepts in a clear and succinct manner to individuals and groups from diverse professional backgrounds.

Working environment

Our high-performing employees are drawn by the challenging and rewarding professional, technical and industrial opportunities we offer, and are remunerated accordingly.

At Aramco, our people work on truly world-scale projects, supported by investment in capital and technology that is second to none. And because, as a global energy company, we are faced with addressing some of the world's biggest technical, logistical and environmental challenges, we invest heavily in talent development.

We have a proud history of educating and training our workforce over many decades. Employees at all levels are encouraged to improve their sector-specific knowledge and competencies through our workforce development programs - one of the largest in the world.