Petroplan

Featured Employer
Ghana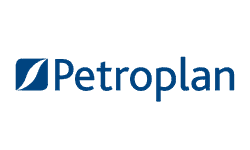 ---
The Successful Candidate Responsibilities include:
Leading the offshore execution of Maintenance & Inspection campaign and shutdown activities in a safe and efficient manner, being aware of the safety of others.
Working in conjunction with the onshore execution lead to plan and implement the asset campaign activities
Drive 3 rd party contractors to achieve the plan, report daily progress, highlight arising issues and proactively propose mitigations or improvements
Make an effective utilisation of relevant FPSO systems, processes and resources, ensuring compliance with company and Safety and statutory requirements
Support maintenance and Integrity activities that require construction services and ensure CMMS requirements for construction services are available to meet planning objectives.
Ensuring materials and resources are available to meet planning objectives.
Completing and maintaining all documentation as required for all construction and commissioning work activities.
Completing all work activities in accordance with the Facility standards, management procedures and specifications
Interacting with HoDs and capital projects to optimize the usage of the offshore workforce (support from other departments and shared resources)
Responsible for communicating readiness for offshore construction activities to appropriate teams.
Complies with the HSEQ Code of Conduct to protect people and the environment at all times.
Complies with the Business Conduct and Ethics policies and expected training at all times.
Has a duty of care to ensure that all personnel work in a manner that is not harmful to their own health and safety and the health and safety of others.
Skills
10 years industry experience in a construction services role in the Oil and Gas industry, in an offshore facility
Good knowledge of FPSO Safe System of Works
Have good knowledge of the oil and gas production process and the facilities plant and machinery, ensuring their safe operation and maintenance.
A proven track record of leading construction services work activities.
Experience of shutdown execution management.
Experience in using planning to manage and report the execution of the works. Able to report into CMMS systems (Maximo ideally)
Ideally have experience of FPSO tanker operations and topsides production facilities.
Knowledge of Pressure systems equipment and piping system design/fabrication.
Education and Experience
A bachelor's degree or equivalent tertiary qualification in Engineering or related discipline.

About Petroplan

Petroplan is the trusted, specialist global Talent Solutions partner of choice for employers and professionals in the Energy sector. Since 1976, Petroplan has been here to help people like you make the most of the opportunities available and find the best fit for you as an individual.

Over 10,000 placements in more than 55 countries for over 550 clients across 65 disciplines.

In an industry where skilled and experienced professionals are increasingly sought after resource, we appreciate the true value of what you have to offer. What's more, we understand that different things are important to different people in today's world of work - it's about making exactly the right connections for you as an individual.

Our reputation for contractor and candidate care, understanding what makes you tick, and finding you the best match is second-to-none. We understand the industry inside-out and seek to understand YOU and your motivations in the same way. We take the time to evaluate your individual strengths, understand the most important things to you, and establish exactly what you're looking for from your next role.