Eni

Featured Employer
London, England, United Kingdom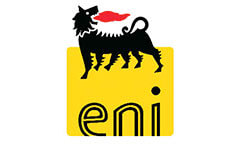 ---
TRADE CONTROL ANALYST - IRC218376
At
Eni
, we are looking for a
Trade Control Analyst
within
ETB
in
London
. You will be responsible for daily pricing and transaction validation and controls activities and will be working very closely with the Front Office and other streams within Middle Office, as well as other parts of the ETB and ENI business.
About ETB
In keeping with Eni's overall strategy in respect of the global energy transition, starting from January 1, 2021, Eni Trade & Biofuels SpA ("ETB"), fully owned by Eni SpA, will be the sole entity responsible for the international trading of crude oil, petroleum products, bio-fuels and related financial derivatives for the Eni group.
In particular, ETB will be responsible for marketing Eni's oil equity productions, sourcing hydrocarbon and bio feedstock and marketing the resulting productions of its traditional and green refineries and of its petrochemical arm Versalis.
ETB's activities further include the sourcing and management of maritime transportation and logistic services, and the provision of oil risk management services, for itself and on behalf of the whole Eni group, by trading commodity derivatives on the main regulated and over the counter markets.
ETB's integration with the wider Eni businesses ensures a global and integrated approach that is further reinforced by Eni's relationships and broad portfolio of global assets.
As a member of the Finance Team,
you will be responsible for
:
Performing daily validation activities, making sure all physical crudes & products and oil derivatives transactions are duly and timely captured and validated accordingly to the company procedures;
Supporting the oil physical and financial end of day process in the relevant ETRM systems guaranteeing the timely generation of Position and PNL reporting;
Performing checks on un-authorized trades and monitoring of mandates/limits (tenor/quantity/value etc.);
Performing daily market conformity controls to monitor both physical and financial oil transactions;
Supporting the weekly, monthly and quarterly reporting KPIs produced by TRACO;
Ensuring compliance with all internal and external regulation;
Ensureing all internal & external audit requests/issues are promptly addressed.
Guarantee the necessary activity related to the month-end and quarter-end checks for physical and financial Oil;
Supporting automation efforts by driving greater use of systems within the Oil Trade Control team, eliminating manual spread sheets and fully support the implementation of relevant controls directly into the trade capture systems;
Working with ICT to drive necessary developments.
Acting as dedicated MO interface with confirmation / contracts / operations Department;
Guaranteeing the appropriate level of support to Middle Office function for what concern New Products / Non Standard deal approval;
Monitoring procedural compliance for the Financial Regulations (EMIR/Dodd Frank/MiFID II) on first level control execution (reporting, reconciliation);
Acting as a back-up to cover other trade control members across Trade Control team;
Coordinating stream activities to execute ad hoc demands;
This is the opportunity for you if you have these skills and requirements
:
Relevant experience within a Product Control/Market Risk/Middle Office/ Risk management environment in an oil trading company or financial institution. We will consider candidates who work within back office, settlements, or other risk functions if they can demonstrate the skills required in Trade Control.
knowledge physical and financial instruments related to Oil & Refined products.
advanced knowledge of risk metrics and internal control systems applicable for oil physical and financial transactions.
knowledge of control processes applicable in a trading / regulated environment.
knowledge of vessel chartering, shipping or bulk commodity movement.
knowledge of exchanges (i.e. ICE, CME, NYMEX, DME), Platt's Market on Close (MOC), E-window, and any other trading platform;
Knowledge of market venues, their practices, and procedures especially in relation to product/trader set up and the systems interfaces between the exchange and the trading business.
knowledge of financial hedging on Oil & Products.
knowledge of one or more of IT systems would be an advantage (i.e. Endur).
Strong and solid knowledge of Microsoft Office suite including excellent Excel and VBA skills, Matlab or Python knowledge a plus.
strong academic credentials with a numeracy-oriented specialization, preferably Finance or quantitative discipline;
full command of English language (written and spoken). Knowledge of Italian would be beneficial
Location:
ETB office on Buckingham Palace Road, SW1, London; Role may require business travel within the UK and abroad.
Contract type:
Permanent
At Eni,
people are the key to our success
, which is why our values are focused on
diversity, and lifelong learning
.
Eni evaluates applications regardless of candidates' personal and cultural characteristics or orientations. If your application is among those most in line with the required profile, you will be contacted to continue the selection process .
Together we have greater energy.
#LI-EIRL
Eni S.p.A.
Welcome to Eni – and your future with a dynamic global business that operates across the entire energy supply chain. Eni's 30,000 employees can be found on virtually every continent. Throughout the 67 countries we operate in, we work on some of the most significant energy projects in the world.
Our activities span oil and natural gas exploration, field development and production, as well as the supply, trading and shipping of natural gas, LNG, electricity, fuels and chemical products.
We've grown dramatically since our beginnings in 1953, but we've stayed true to our roots in many ways. Today we may be one of the largest companies in Italy and among the world's most successful oil and gas companies in exploration, but our culture remains genuinely people-focused. Our values of respect, integrity and sustainability guide every aspect of our operations.
As for the future, we're adapting to rapidly shifting market conditions as we complete our transformation into a fully integrated oil and gas company. Through our strong commitment to digitalisation and decarbonisation, Eni will continue to create sustainable value within this changing energy landscape.
We're not only one of the world's most successful energy companies — we pride ourselves on being a dynamic and exciting place to work as well. If you join us, you'll play a key role in shaping the energies of the future.
At Eni you'll enjoy a progressive, inclusive and forward-thinking environment, and a wide range of benefits and rewards. We care about our people's growth, which is why we invest in talent and offer development pathways to give everyone the same opportunity to flourish with us.
Reasons to join us
Take on exciting challenges: Eni's focus is on big and ambitious projects. You'll take on challenging but rewarding work to help us extract energy at depths never reached before.
A multicultural working environment: You'll join a dynamic setting with cutting-edge facilities, the latest technology, and a rich and interesting mix of people from all backgrounds and specialisms.
Make a difference in the world: Our purpose extends further than supplying energy to power the world. Sustainable development and respect for the environment is at the heart of everything that we do.
Training and career growth: We provide training opportunities at the highest standard and encourage self-development, both in a personal capacity and a professional one.
Compensation and incentive programmes: We reward you for your commitment and success through our competitive compensation policy, which is bespoke to each location's local regulations.
Pension programmes: Depending on your location, you could enrol in one of our contributory pension programmes.
ENI ranked in the Global Top 20 in the 2019 Rigzone Ideal Employer Rankings - find out more here.